Colorado's Egress Window Leader
We have extensive experience installing egress windows in the basements of Colorado homes.  Our egress windows meet or exceed your local building codes.
The techniques used to install egress windows are critically important to the integrity of your foundation and basement walls.  We take great care to install your windows correctly and to code specifications  since it involves cutting an opening in your foundation.
Colorado Contractors and builders turn to CMH to manage egress window installations, particularly on basement remodeling projects.
Contact us today for a FREE Quote on installing egress windows in your home.
Below is pictured a recent deep egress window well installation.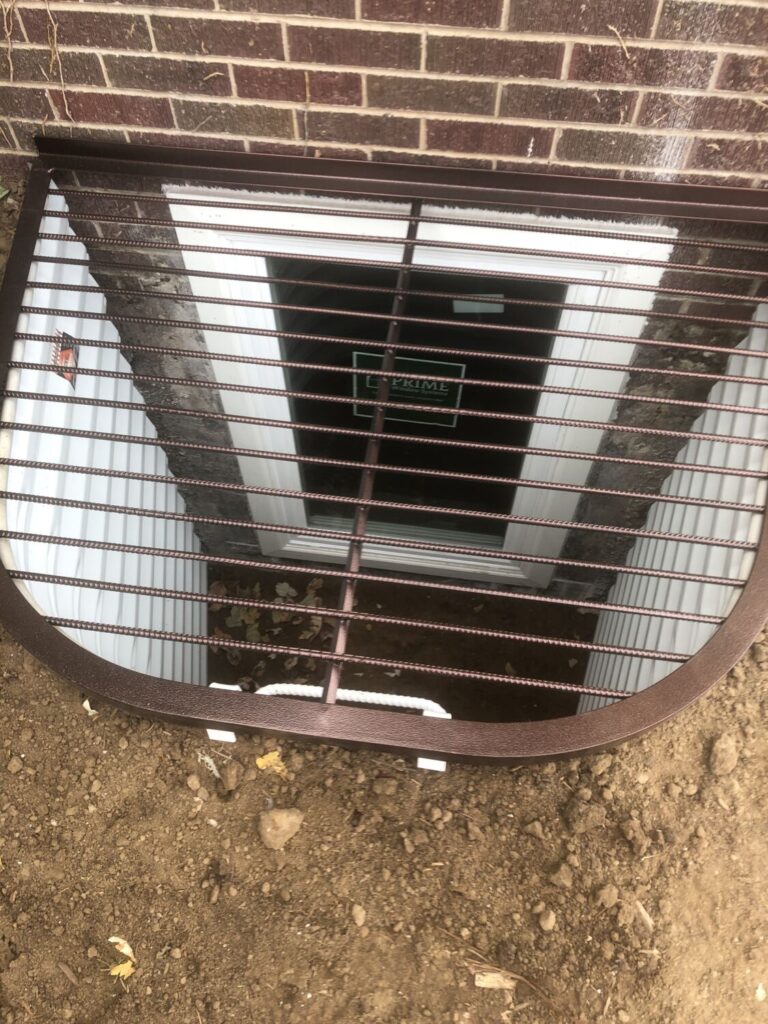 Egress Windows Q&A
• What is the minimum size required by code for an egress window?
A: 5.7 square feet
• What is the maximum height off the floor to the bottom of the egress window?
A: The bottom of your egress window cannot be more than 44″ off the floor.
• What is the minimum width allowed for an egress window?
A: Your egress window must be at least 20″ wide or wider.
• What is the minimum height allowed for an egress window?
A: Your egress window must be at least 24″ wide or wider.
• What is the most common size egress window that you install?
A: While we can order various sizes, the 30″x48″ egress window is the most common one we install that meets all building code requirements.
• What is included in my egress window quote?
A: Your quote includes all labor and materials to install your egress window. Includes excavating your window well, cutting your foundation, over digging the window well bottom for drainage, your window, the steel window well, and a steel grate to cover the outside.
• What is not included in my egress window quote?
A: Please note that we do not cover or repair any damage to your interior drywall as a result of cutting your foundation wall. We also do not cover any damage to sprinkler pipes near the window well during excavation. We recommend you contact your landscaper or sprinkler service folks to have the water turned off during the excavation and construction of your new egress window.
• Is installing my new egress window messy?
A:Yes. When we use a concrete saw to cut through your concrete foundation, it throws off a fine cement dust. During construction we ask that you not run your HVAC system because it can pull this fine dust into your ductwork. We typically hang a plastic barrier near the area where we are cutting, but you may also want to use plastic to cover furniture as well.