Order A CMH Concrete Pump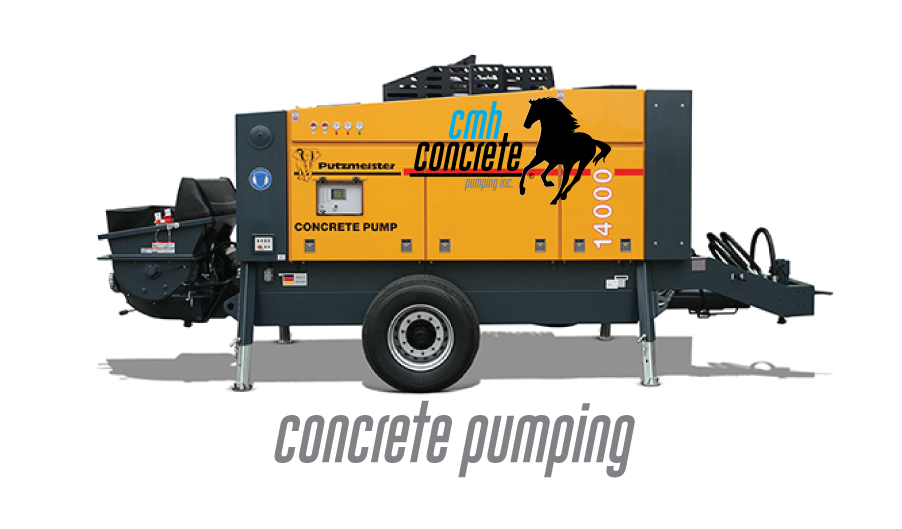 How To Order A CMH Concrete Pump
There are certain things we need to know in order to get a pump to your job site at the right place and the right time.
Reserve Your Pump Early:  Even though we have several concrete pumps operating on any given day, reservations are first come, first served.  If you know when you will be pouring concrete, please reserve your date and estimated time so your order will be on our dispatch schedule.
Double Check Accuracy:  Be sure to double check your order, contact information, and reservation time.  Errors in your reservation can cause costly delays.
Rates:  Concrete pumping rates are based on location, hours in use, and volume of concrete pumped.  Base rate for a pump is $450 for 3 hours. Additional hours are $125 per hour.  

Transportation fees:

 Pump delivery inside of Denver is included in the base price.  Ask your concrete pump rep about transportation fees for other areas outside of Denver and  other areas throughout Colorado.
Payment:  If you do not have an established credit account with us, then please have your payment for our representative when he arrives at your job site with the concrete pump.  We accept checks, PayPal, Visa, and MasterCard.
Thank you for your business!  CMH Concrete Pumping is committed to delivering quality and reliable concrete pumping services to your job site.