Colorado's Leading Retaining Wall Specialists
For 12 years CMH has been building high quality, durable retaining walls for residential and commercial locations.  We collaborate with structural engineers and building authorities to ensure you wall is built to meet or excelled code.   We build retaining walls for residential locations, industrial, retail, and commercial properties.
Call us for a free consultation on your retaining wall needs. We offer steel reinforced retaining walls and more decorative versions like those pictured below.

CMH Interlocking Block  Retaining Wall Systems
In addition to poured concrete retaining walls, we offer a proprietary interlocking block system for building your retaining wall.  You can choose from several colors for your custom block wall.

For a high resolution view click the Color Selection Guide Below.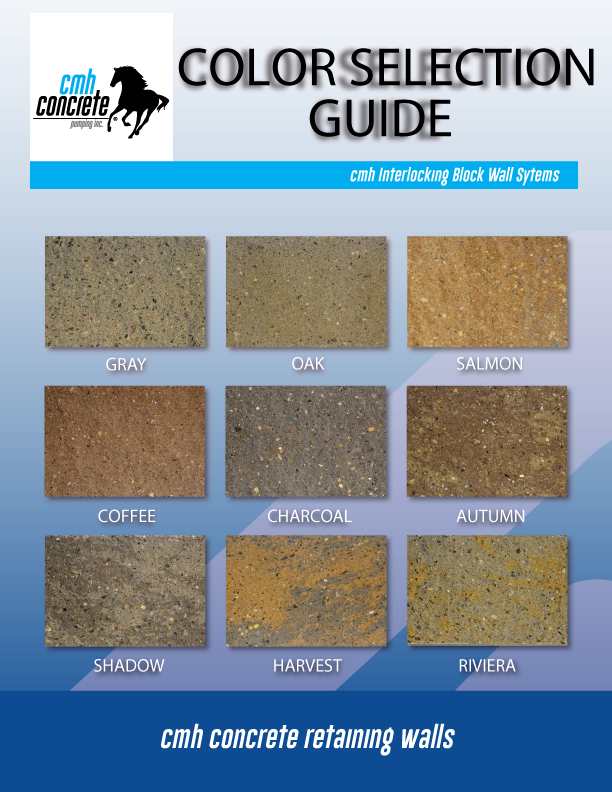 Standard Colors Available In Metro Denver
Local inventory of color options is often limited. However, the 3 colors below are typically in stock and readily available for your project.  Let your CMH rep know your chosen color from above, and as a back up, one of the 3 colors below for your project. Please note that these colors are for standard landscape block systems and not the wall designs pictured.