CMH Driveways
All feature reinforced mesh and 4000psi concrete.   We offer brushed finish as well as stained, stamped, and other specialty finishes.  Contact us today for a FREE QUOTE.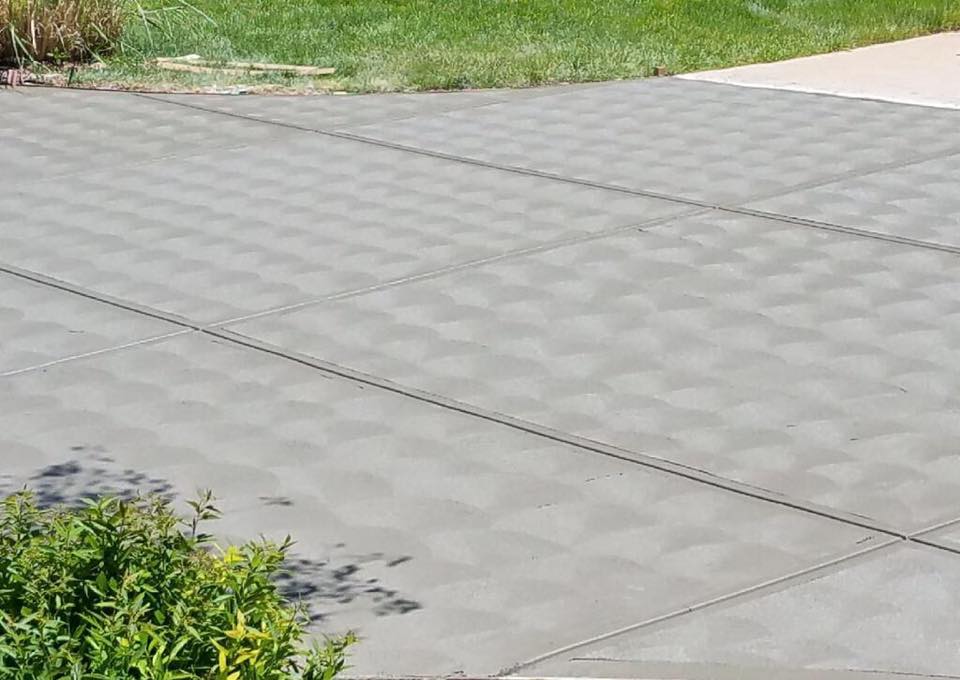 New CMH quality driveway with shimmer pattern finish.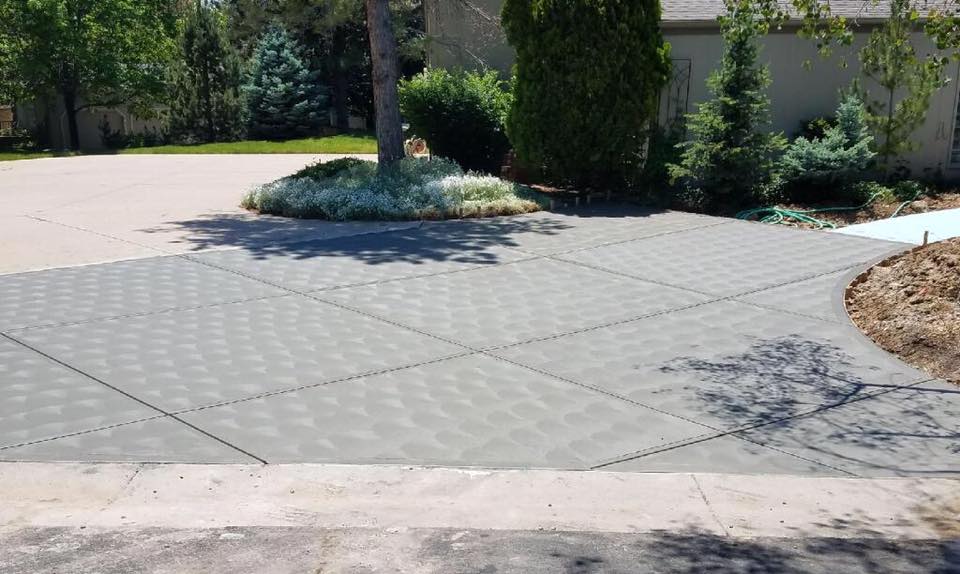 CMH shimmer pattern finish integrates nicely with existing concrete areas..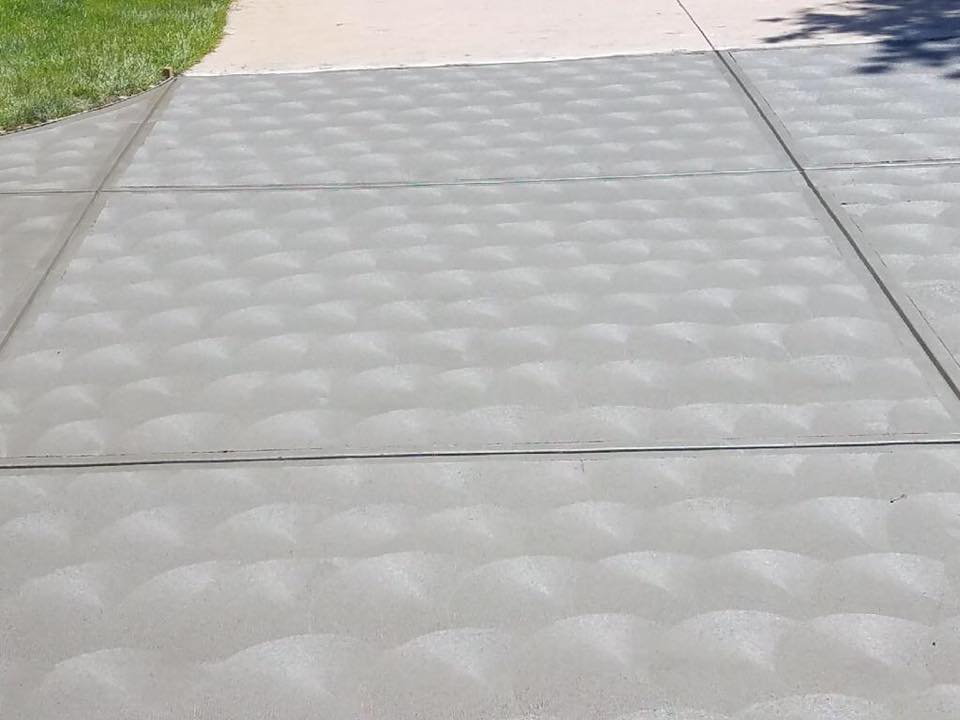 CMH driveway finishes make ordinary driveways extraordinary!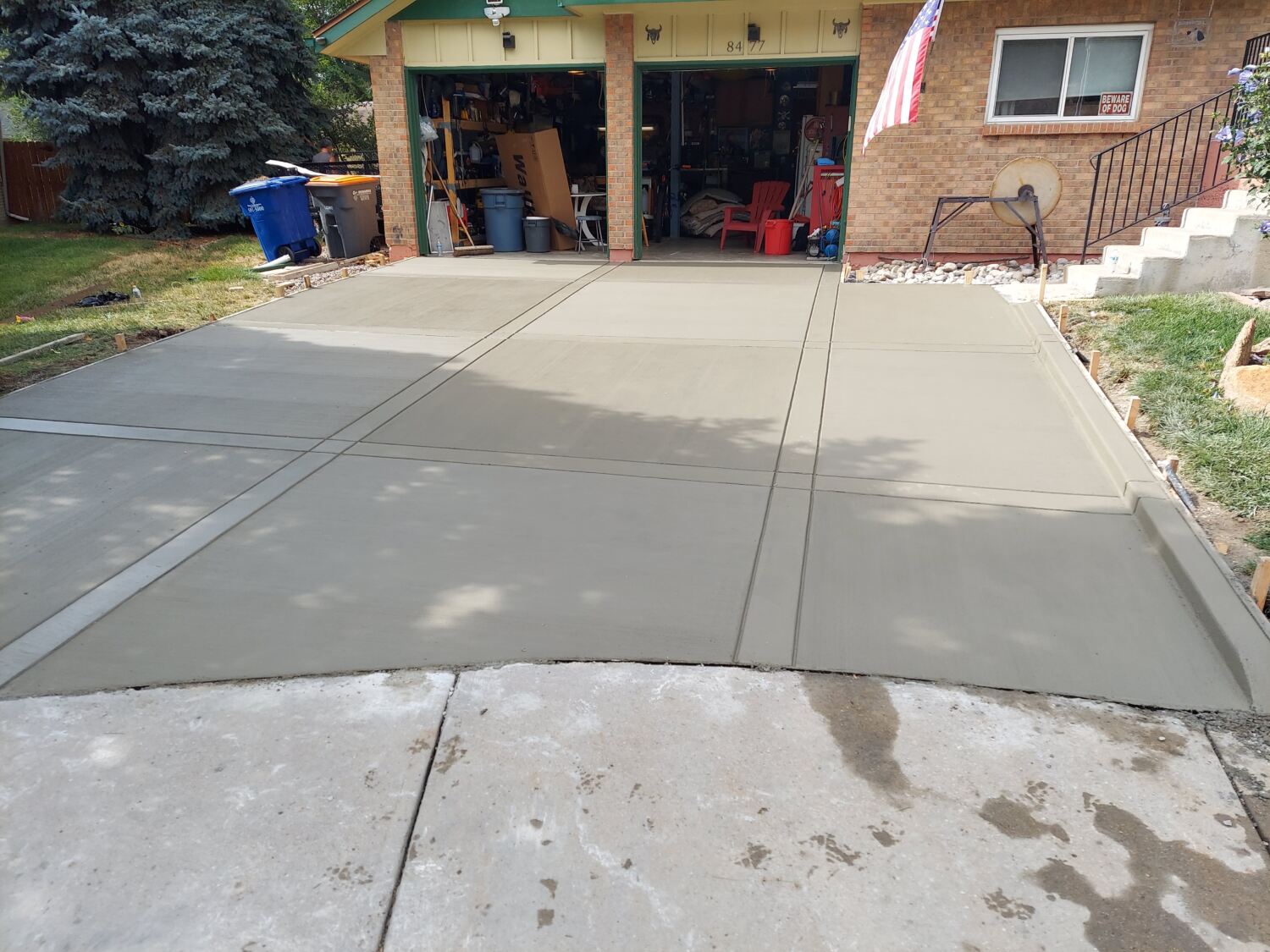 New driveway with a curb added to optimize drainage.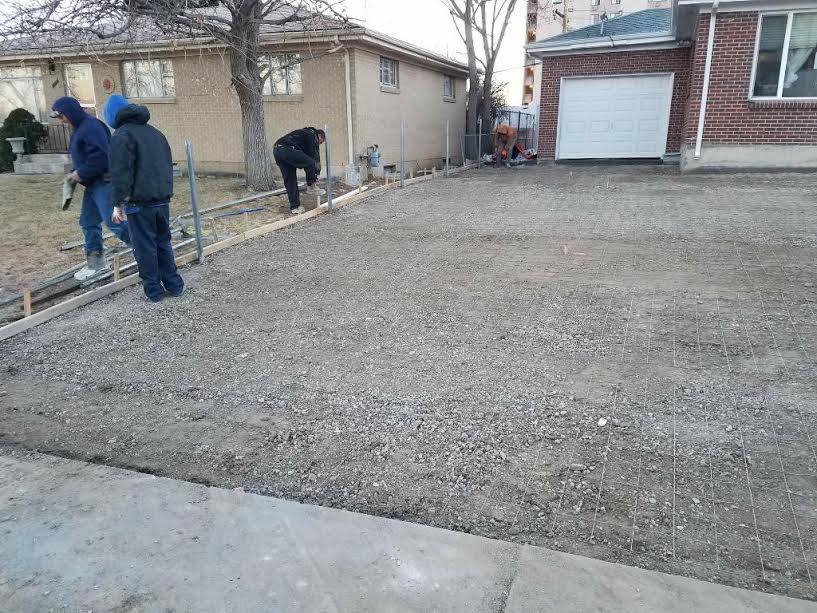 Great driveways start with careful planning and preparation. Here we meticulously set forms to ensure there is adequate fall so water runs away from the house.  Note the steel mesh that we include in all driveway pours.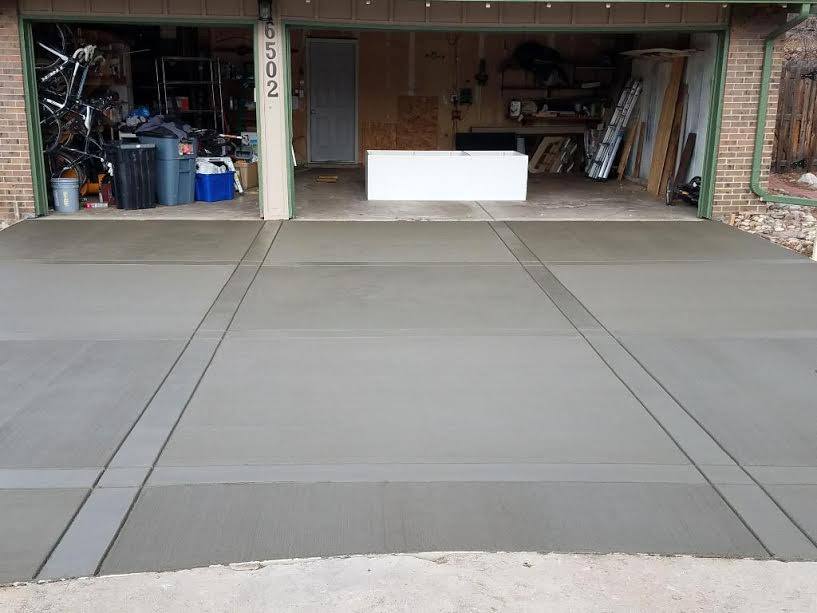 A simple and stately CMH driveway design with a finish that ties aesthetically into the design of the house.  Note how the expansion joints line up with the pillar that has the house numbers.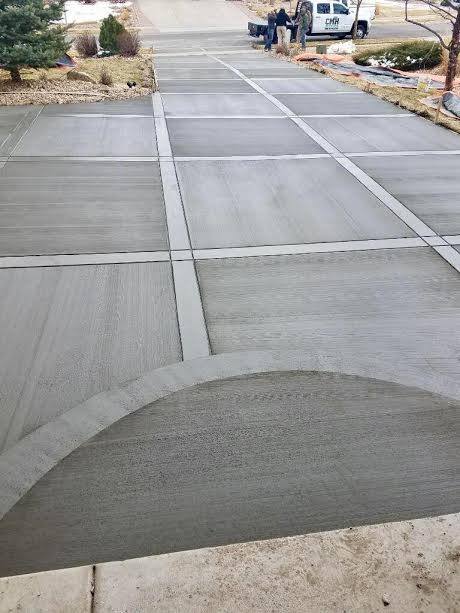 Another example of how the driveway and front steps can be designed to be pleasing to the eye.  Don't settle for an ordinary finish.  With CMH you can get creative when it comes to designing your driveway.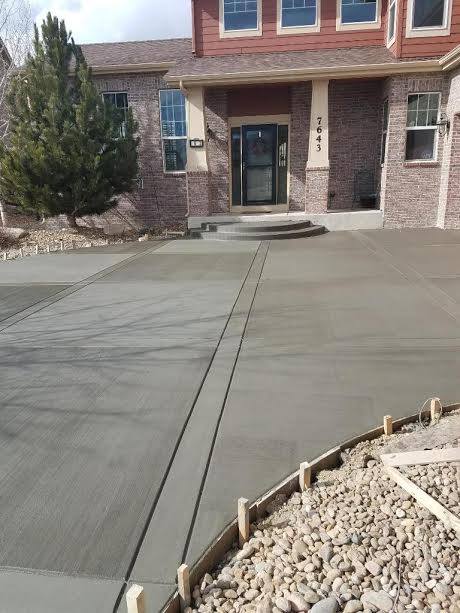 Perfect driveway presentations are made possible with accurate forms. No need to settle for straight angles. Note the arcs and curves that we can build into your driveway design.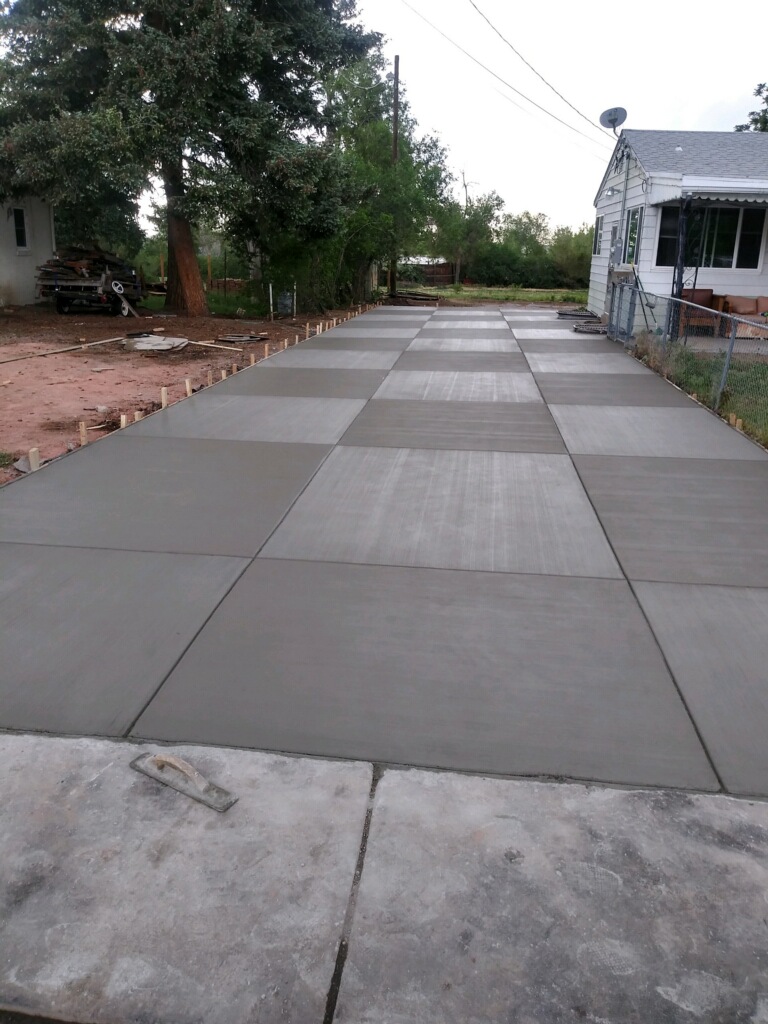 A new driveway can boost the image of any home. Older homes can be enhanced with a beautifully designed driveway.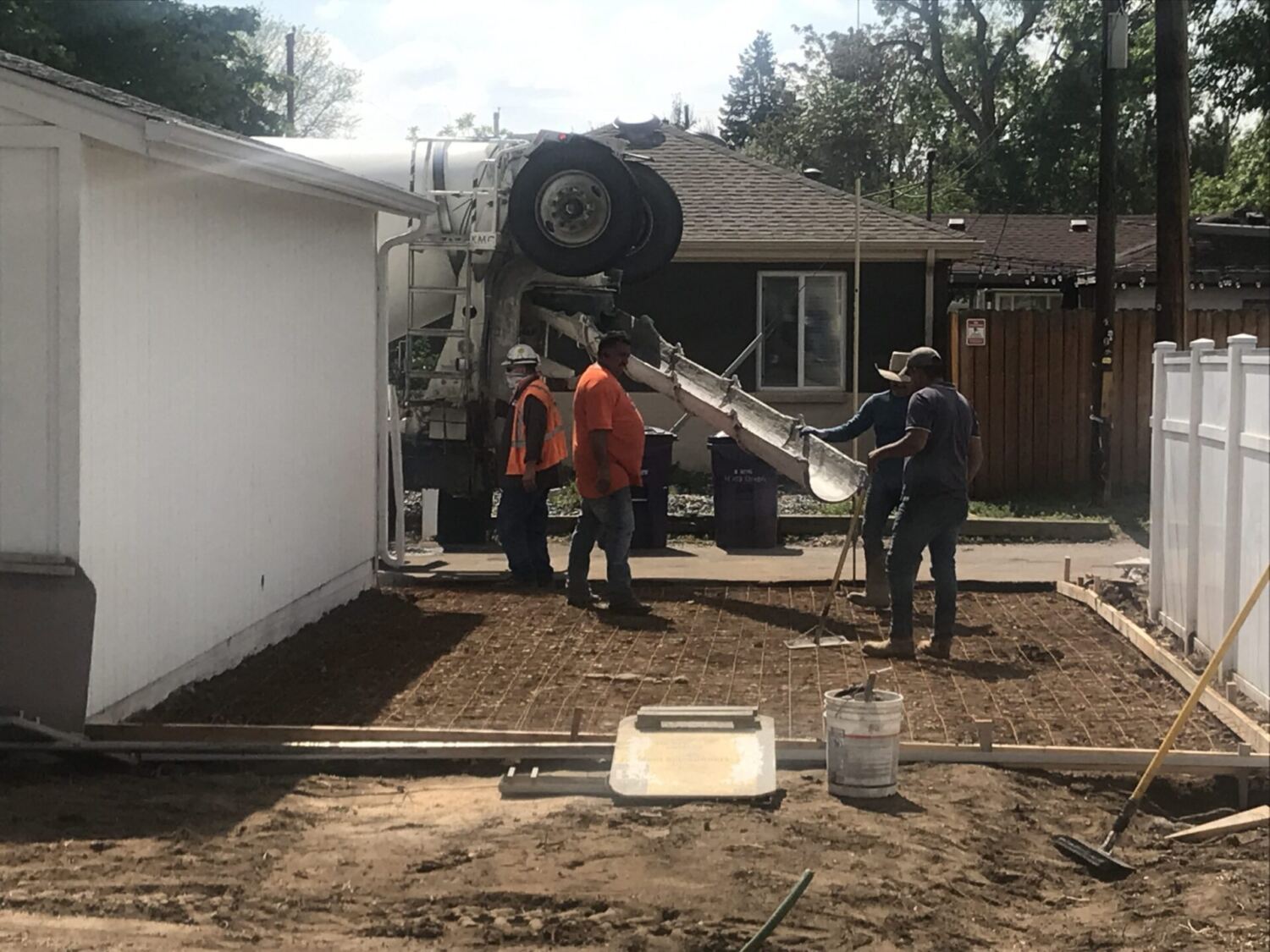 Preparation is the key. Our highly experienced crews know exactly what they're doing when preparing for your concrete to arrive.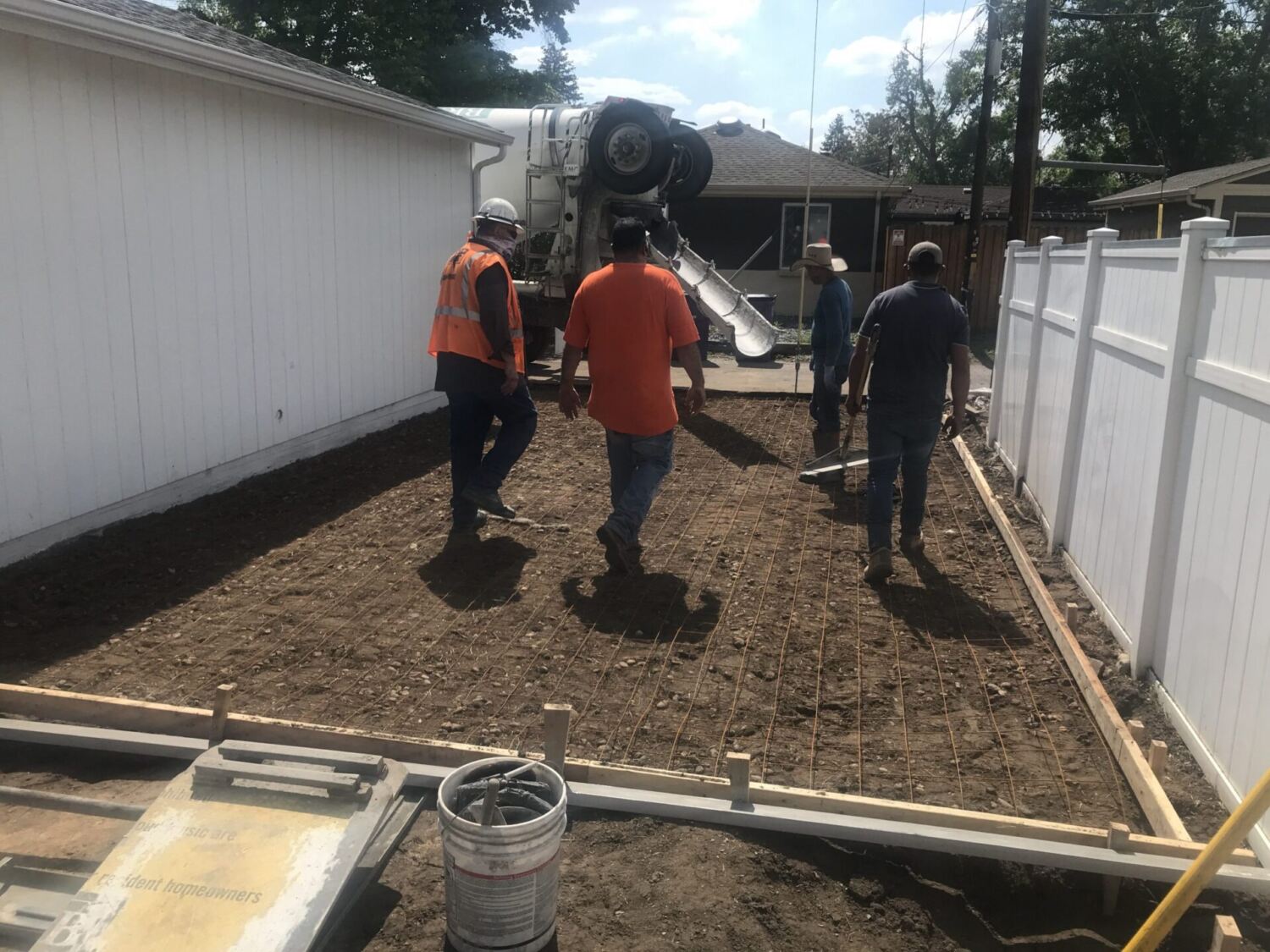 Once the concrete starts to pour, our teams jumps into action, carefully guiding and forming the concrete into a perfect driveway.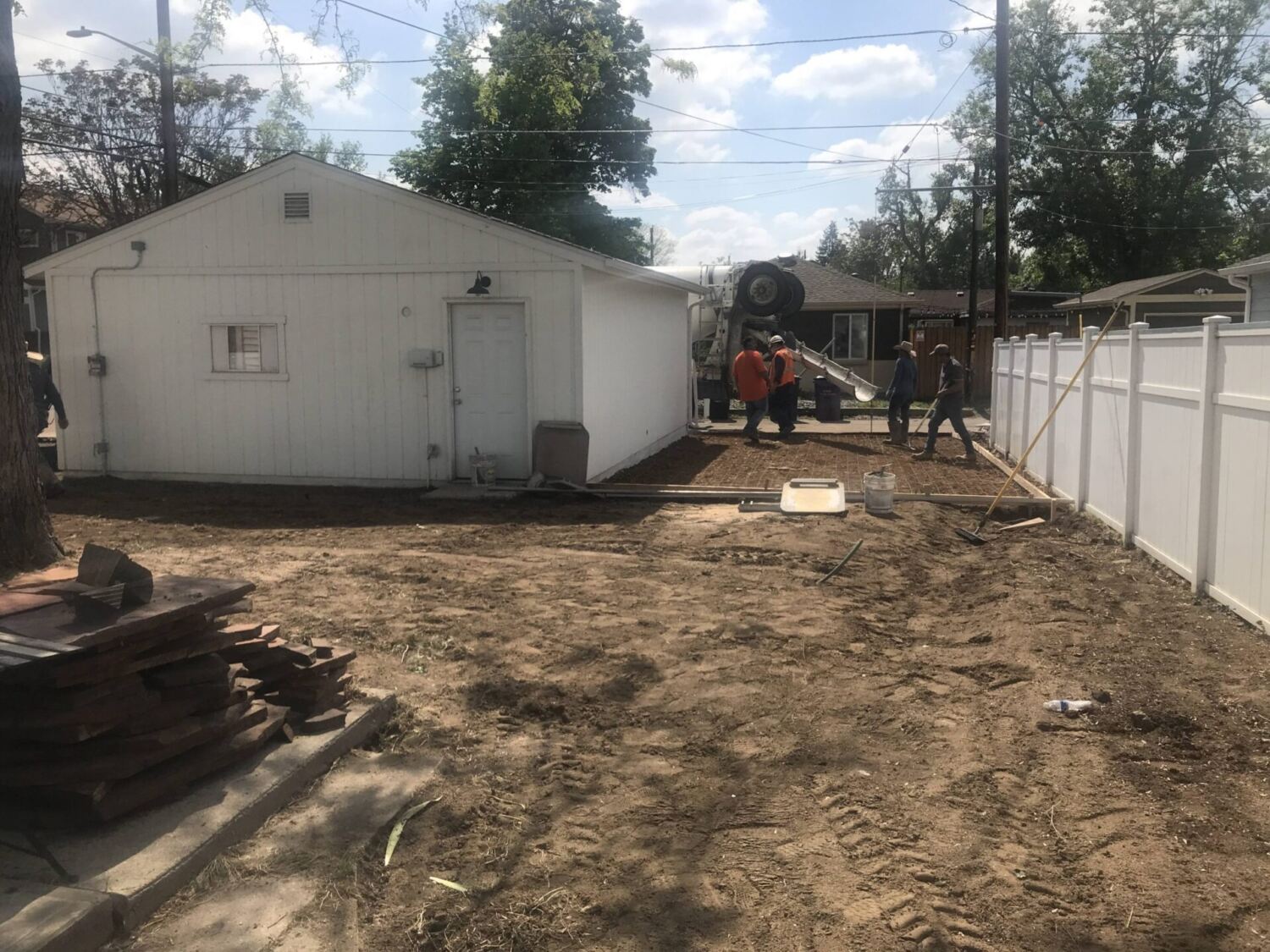 We also offer full service excavating.  Here is a project where our excavating team leveled the property, working in tandem with our concrete crew to complete the project.