Walkout Basements: Customized To Maximize Your Home's Value!


Open up your lower level! CMH specializes in building walkout basements. The process is to identify an ideal area to cut a doorway in your foundation. We then excavate and build retaining walls and steps to create a new entrance to your basement.
Consult with your CMH rep on what style of walkout basement best suits your home. Below are samples of projects we completed.  If your property is close to grade we can excavate and build a ramped entrance (see example below which also features a color and stamped concrete finish).

Covered Walkout Basements

If your basement is below grade we can excavate and construct your entrance using steps. The example below is a walkout that was design to be covered and completely enclosed.

.


Walkout Basement Finishing Touches
All of our walkout basements are constructed to meet or exceed building code.  Each walkout project includes drain systems and we offer safety railing packages to keep your new basement entrance safe. CMH walkout basement drain and railing samples pictured below.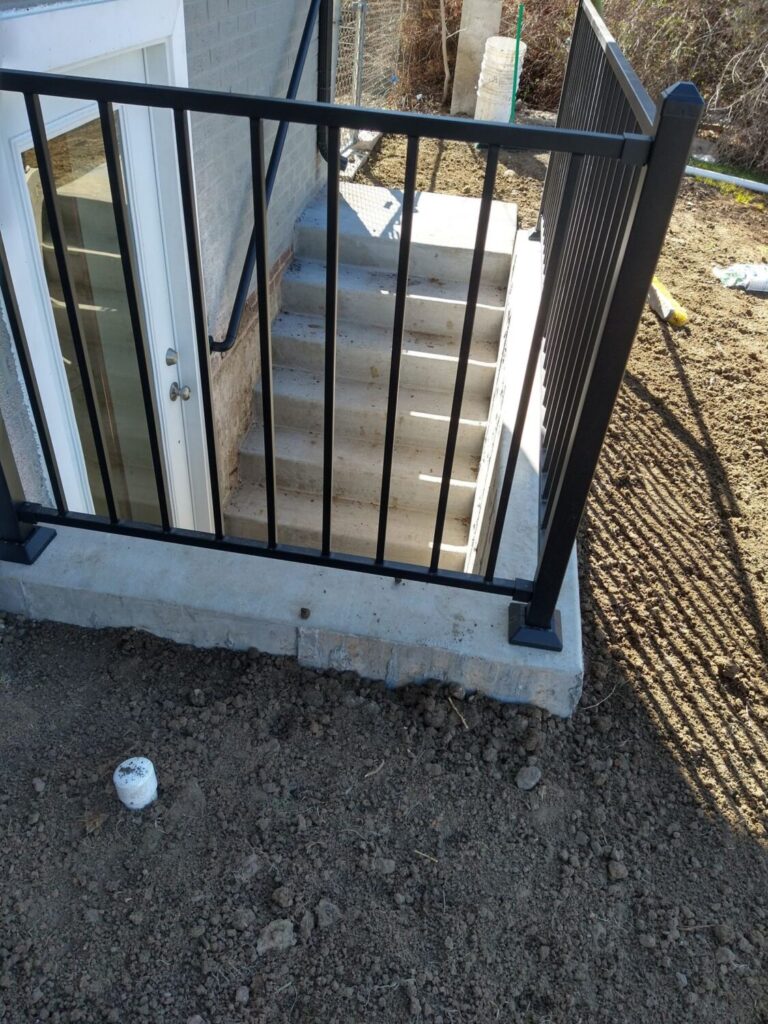 .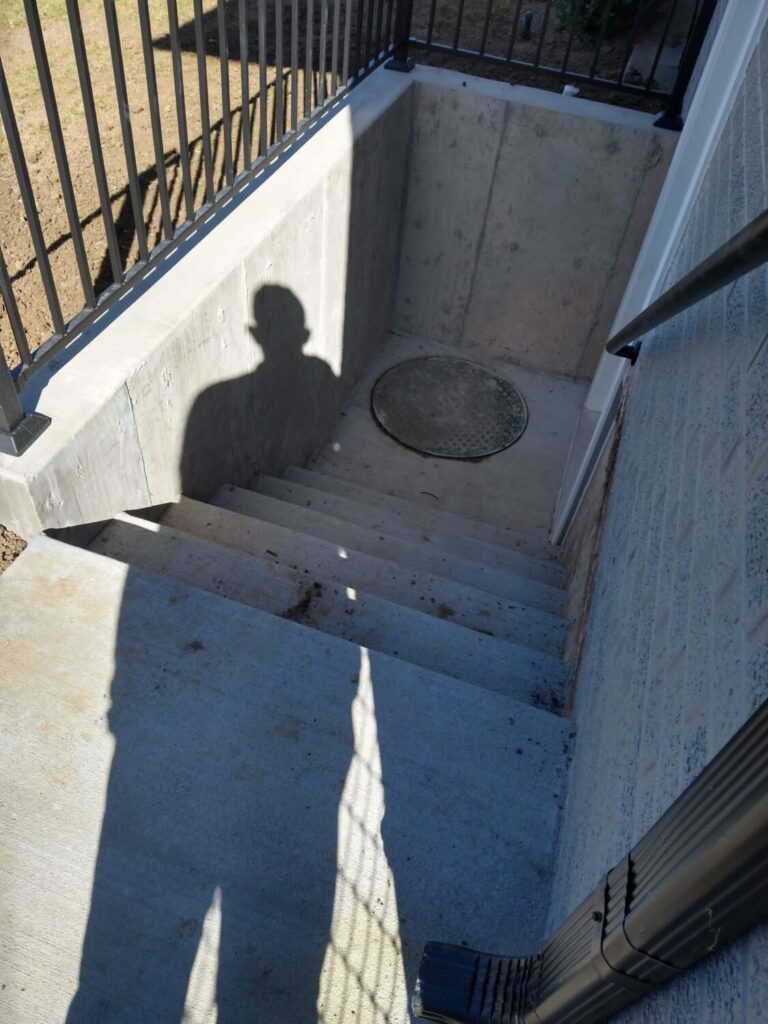 Basement & Foundation Repair Concrete Work
We also fix basement floors.  Remodels. Lowering basement floors and installing basement French drains and radon mitigation systems. Basement and foundation work require great care because it effects the structural integrity of your home.  CMH is highly experienced in managing basement remodels and foundation repair.  Our dedicated basement team works closely with structural engineers to ensure that your project is done correctly and to the specs provided by the engineers.  We manage projects ranging from simple remodels to complex foundation repairs.  Contact us for a FREE QUOTE.  Below is a basement floor that was removed because of heaving and cracks then re-poured.