CMH Sidewalks and Patios 
We offer you a wide range of creative solutions for making your sidewalks and patios stand out.  Contact us today for a FREE QUOTE.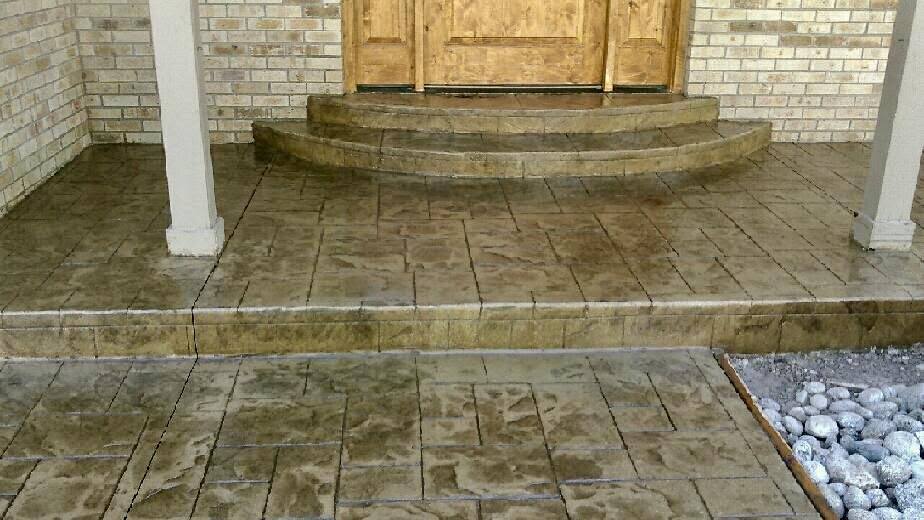 We offer stamped and color concrete designs.  We can also acid stain colors on new and existing concrete patios and sidewalks.
©CMH Concrete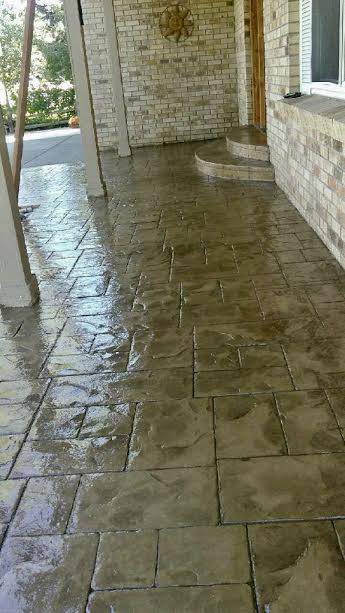 The stamped and stained concrete makes a dramatic presentation. The finished look can make a dramatic impression to guests walking up to your front door.
© CMH Concrete
.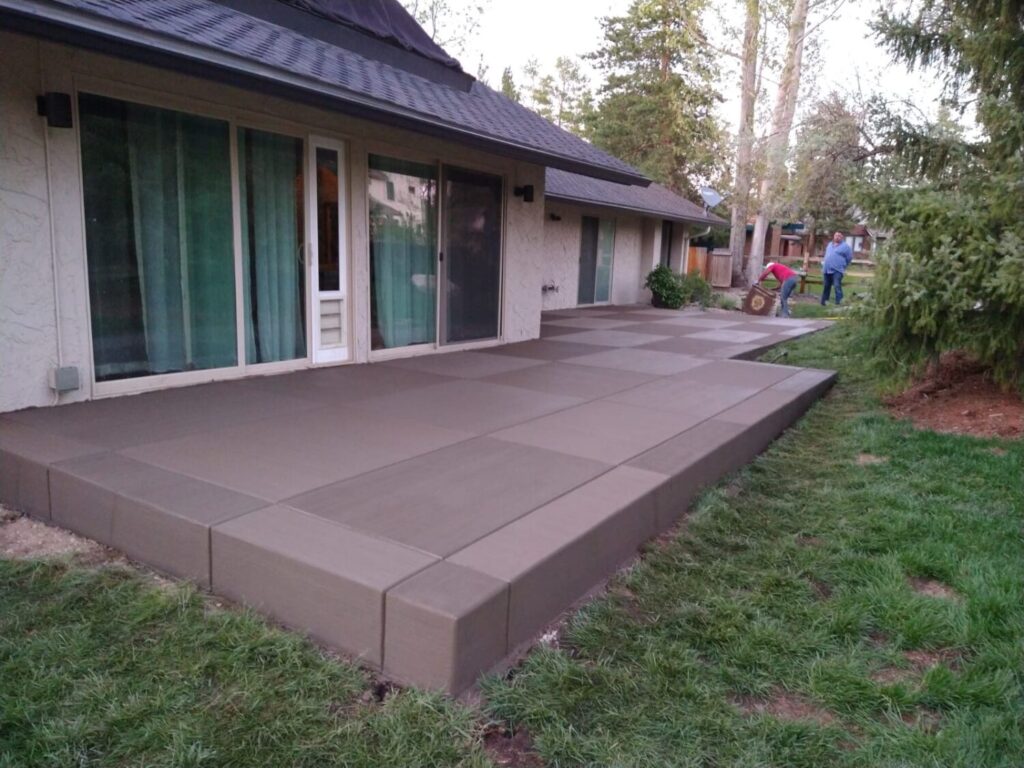 Contemporary patio with checkerboard design and bold facing around perimeter.
©CMH Concrete
.
…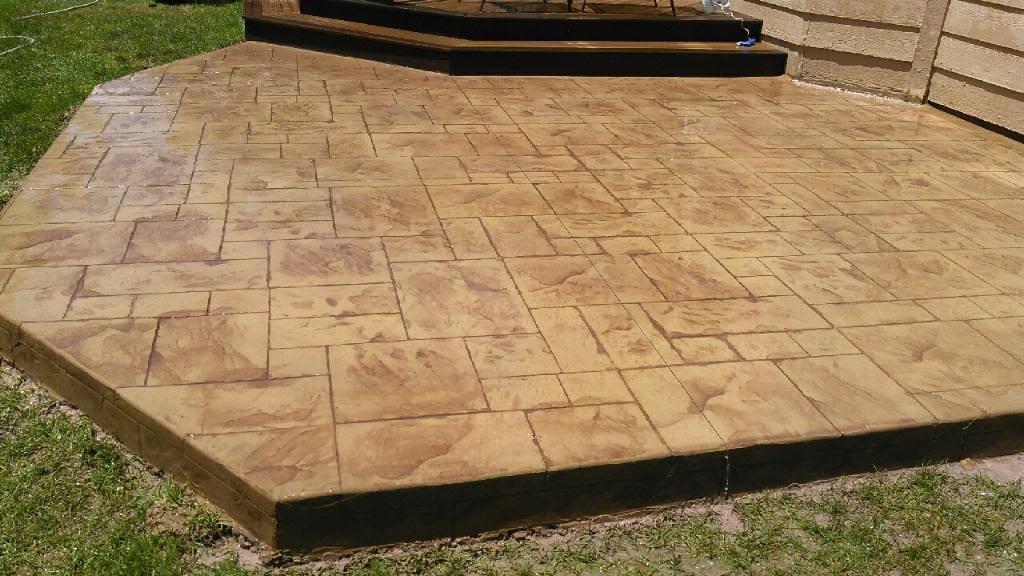 You patio can go from mundane to exciting with a stamped color stain finish.
©CMH Concrete
.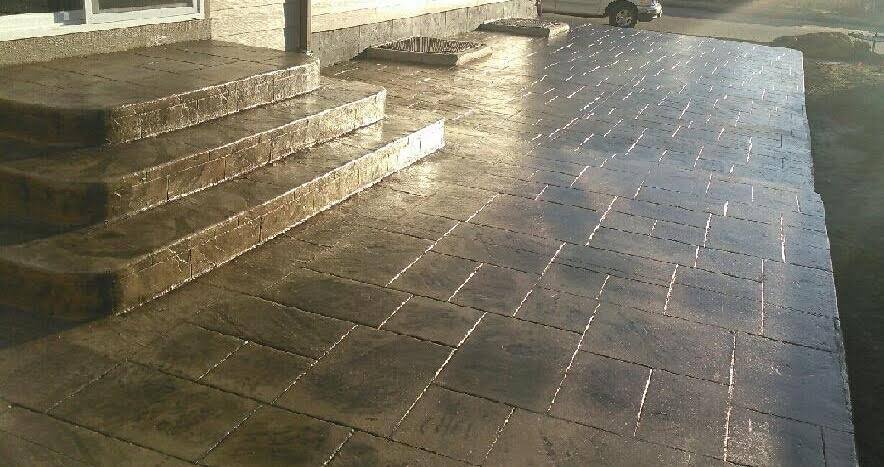 While there is extra cost for these color finishes, our customers have expressed that it is well worth the investment to make this important family area look beautiful and inviting.
©CMH Concrete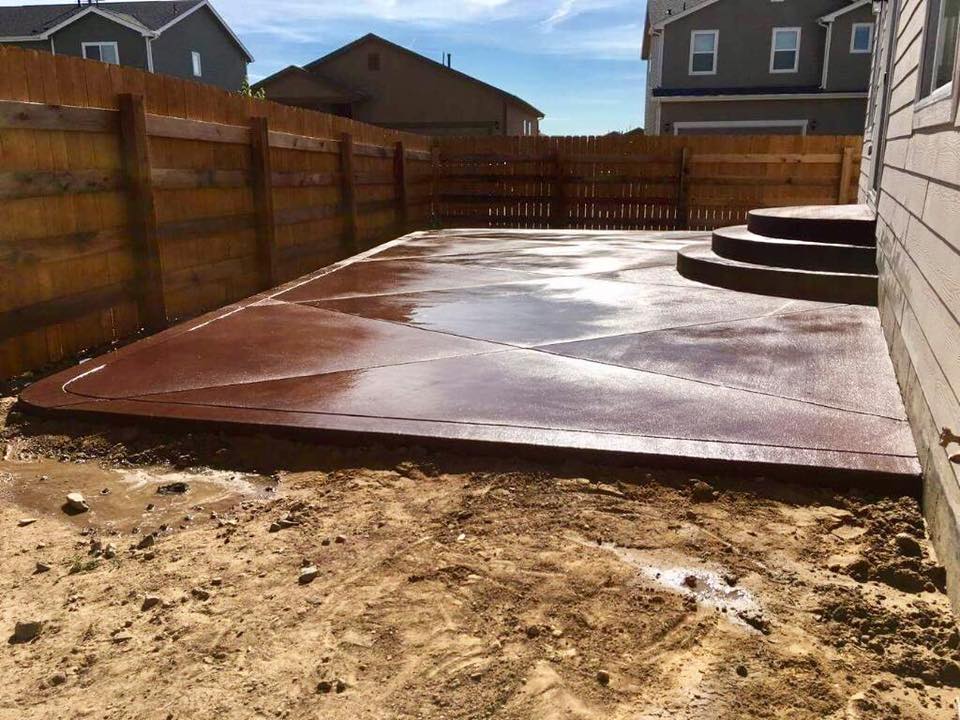 When you combine color finishes with attractive step designs like the arc steps above, your patio becomes a distinctive feature of your home.
©CMH Concrete
Steps need not be mundane straight angles.  Above is an example of how steps can have a cascade pattern and can set at angles that complement your unique landscape characteristics.
©CMH Concrete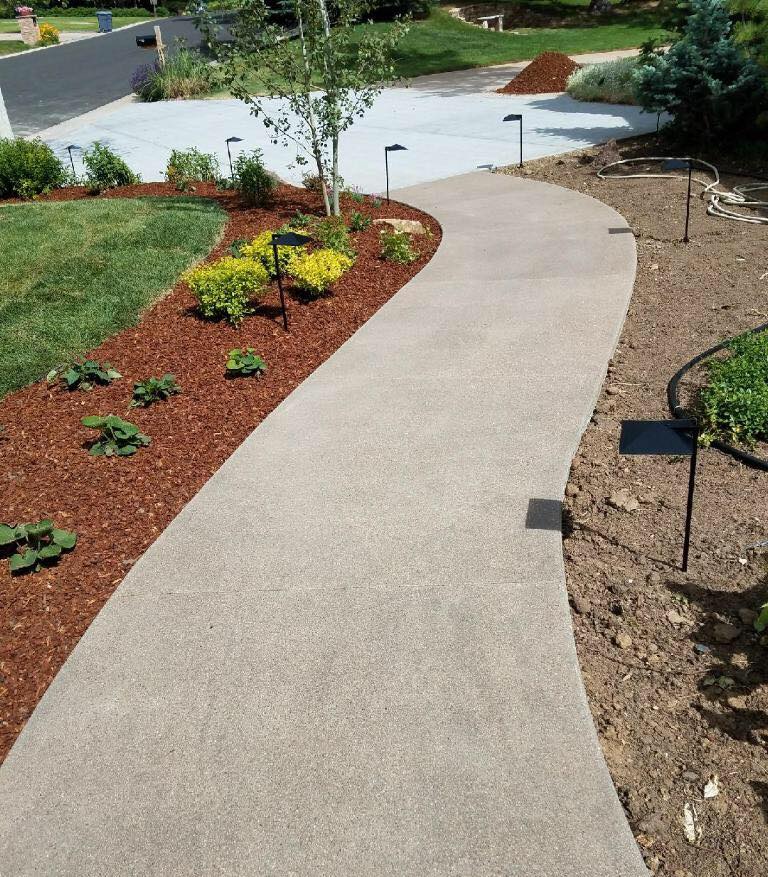 Sidewalks with gentle curves make the approach to your home more inviting.  Above is an example of a wash treatment that exposes the aggregate in the concrete for a pleasant effect.  We can also conceal wiring for architectural lighting beneath the concrete as well as downspouts and irrigation lines.
©CMH Concrete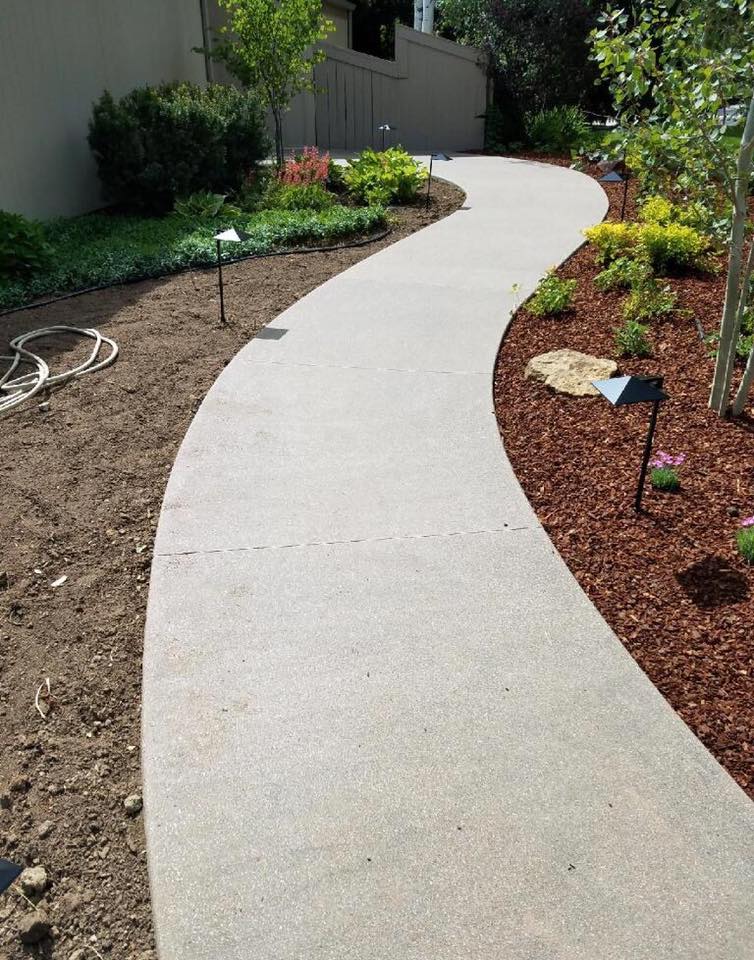 Your sidewalk should enhance your landscaping designs and make the approach to your home attractive and inviting.
©CMH Concrete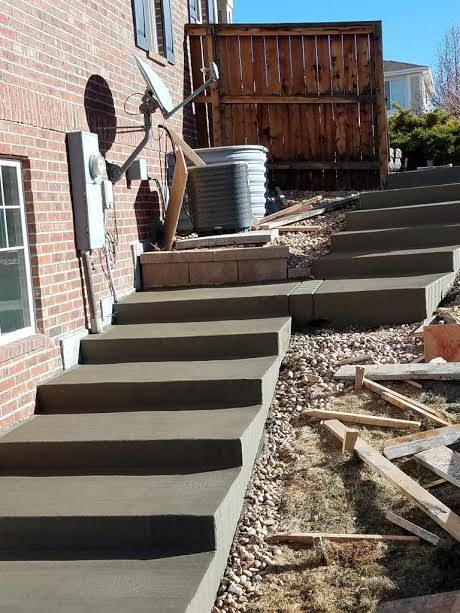 Another close up of nice wide ascending steps built into the landscape of a back yard.
©CMH Concrete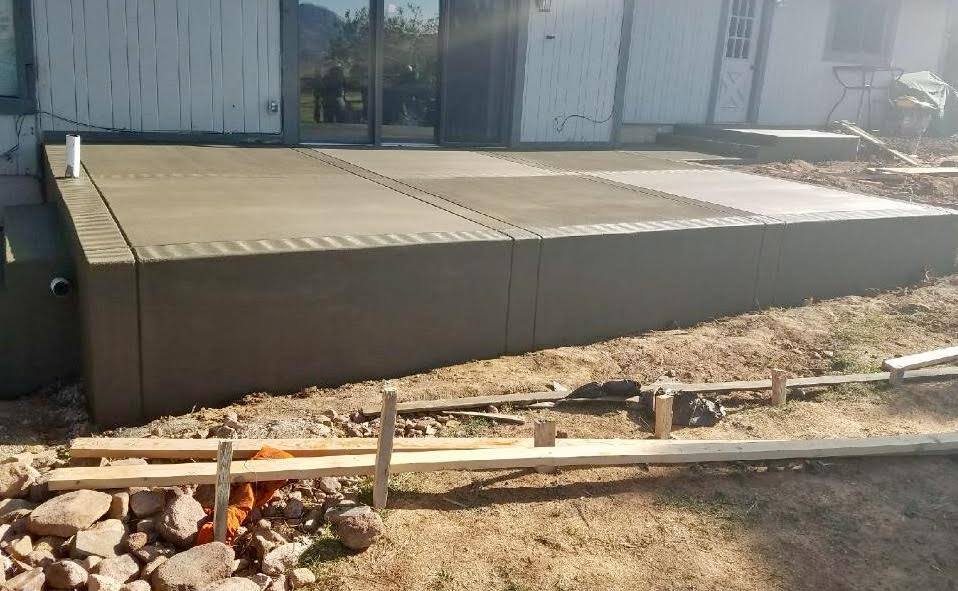 Even a simple rectangular patio design can be handsomely rendered as shown above with the tall corner structures.
©CMH Concrete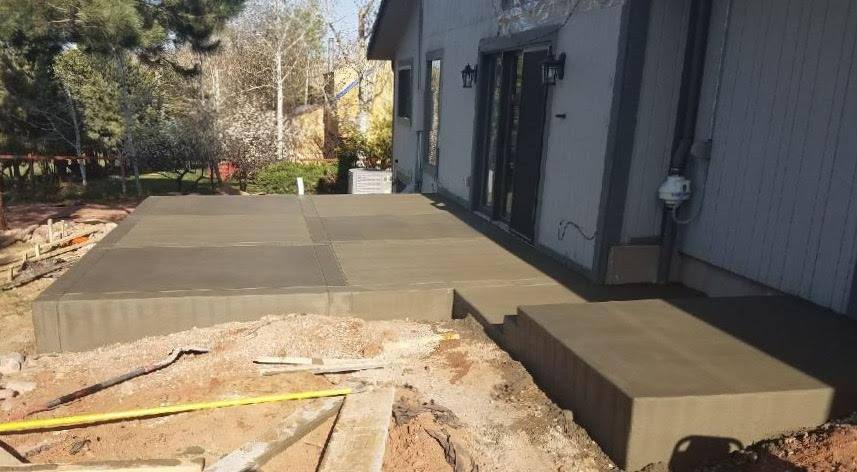 Concrete adjacent to your patio can be designed to echo the primary design of your patio and shown below with the steps leading down to the patio.
©CMH Concrete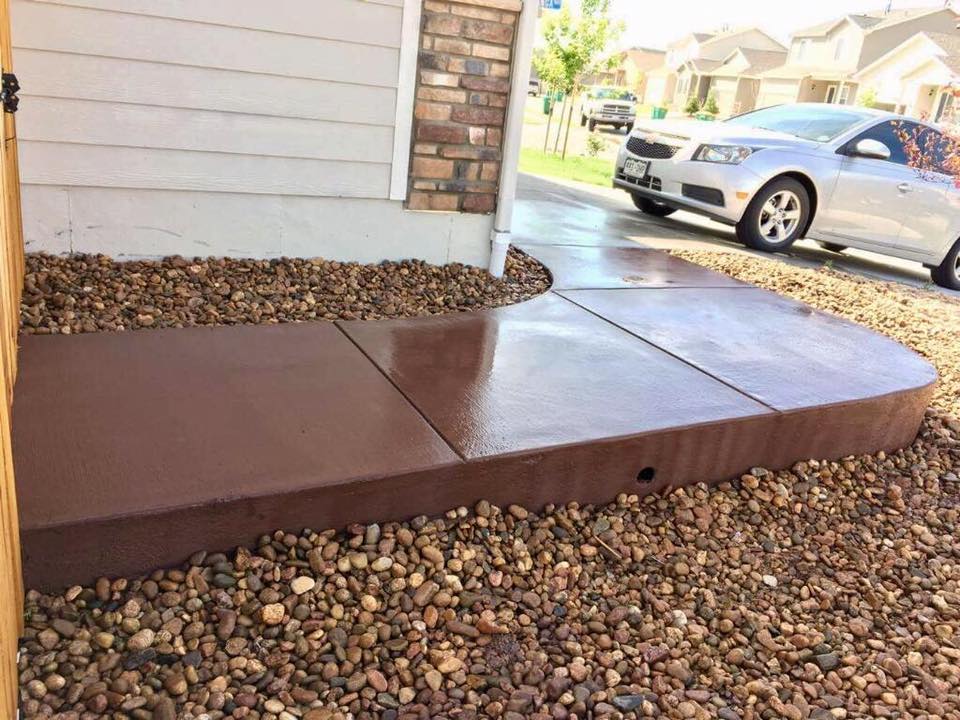 Sidewalks can be stained or colors used in the concrete mix to match landscape rocks and stone features used on the exterior of your home.
©CMH Concrete
Whether you choose a colored concrete material or a stained treatment, we think you will love the look of your new patio.
©CMH Concrete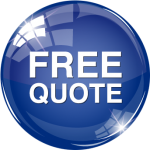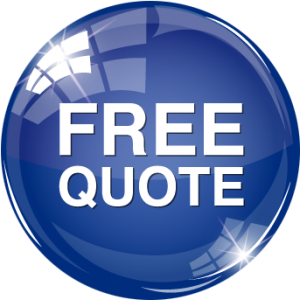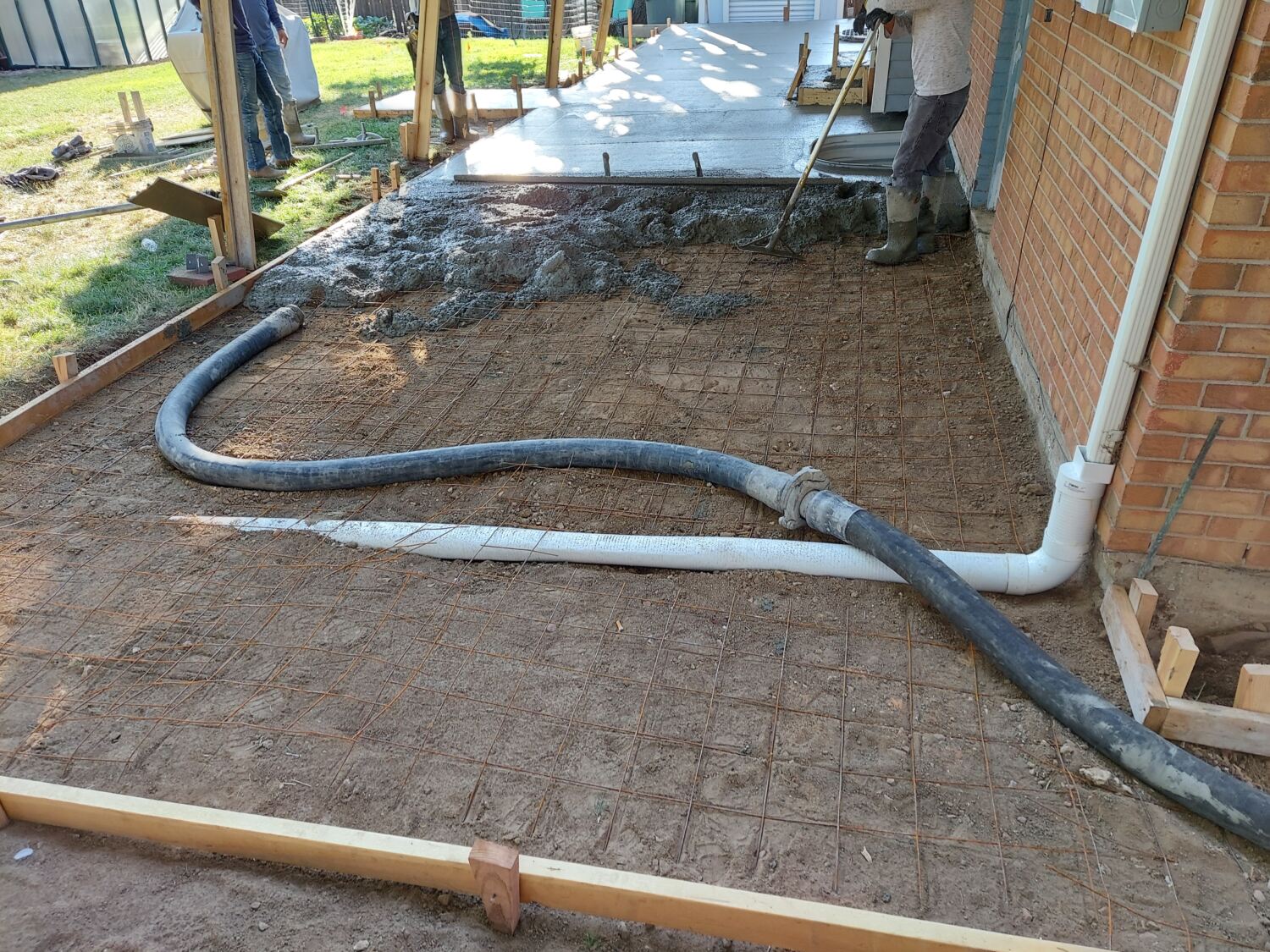 CMH's powerful concrete pumps put the concrete in the right place at the right time!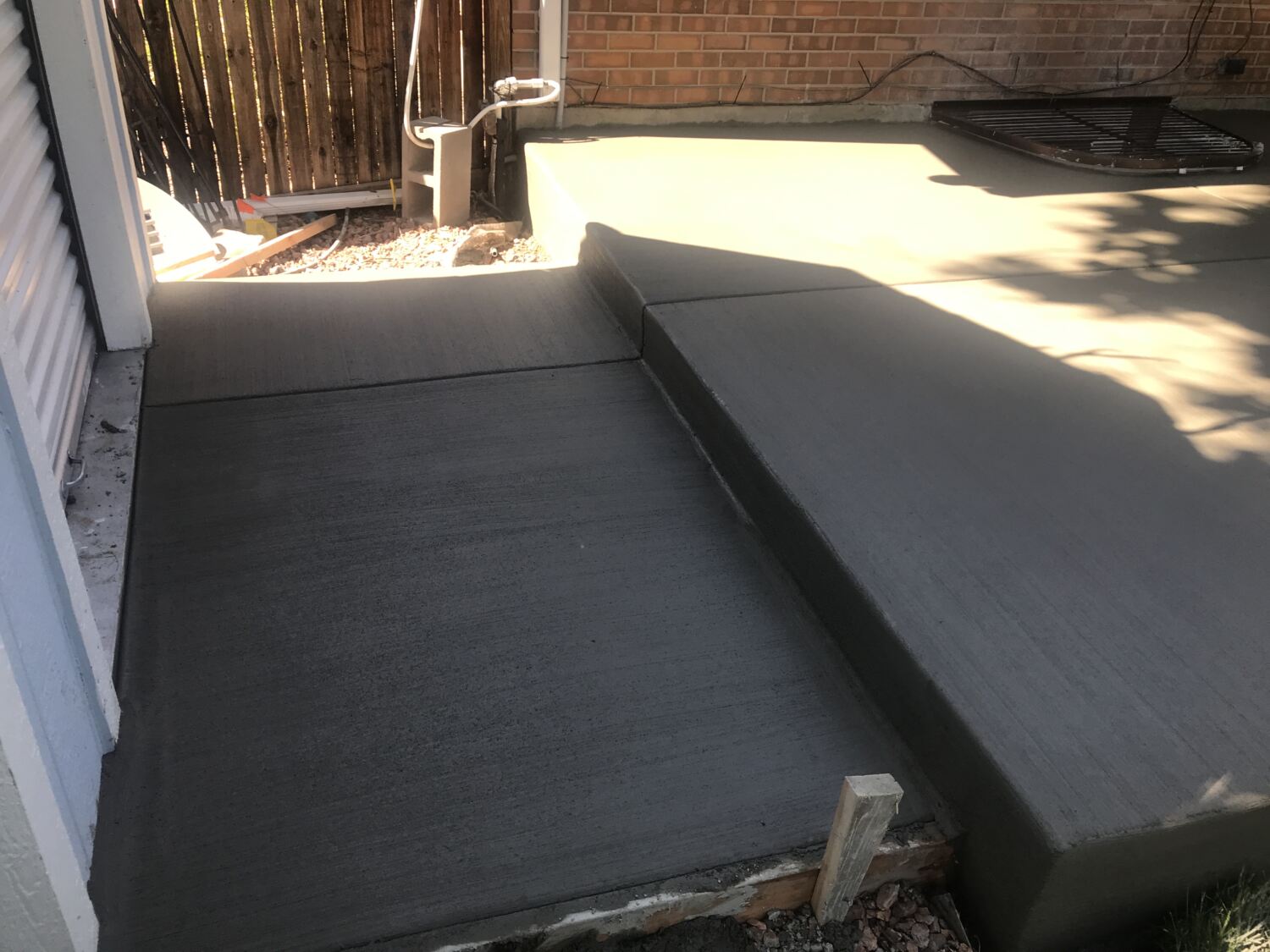 On this project we extended the patio with a transition pad to a garden shed.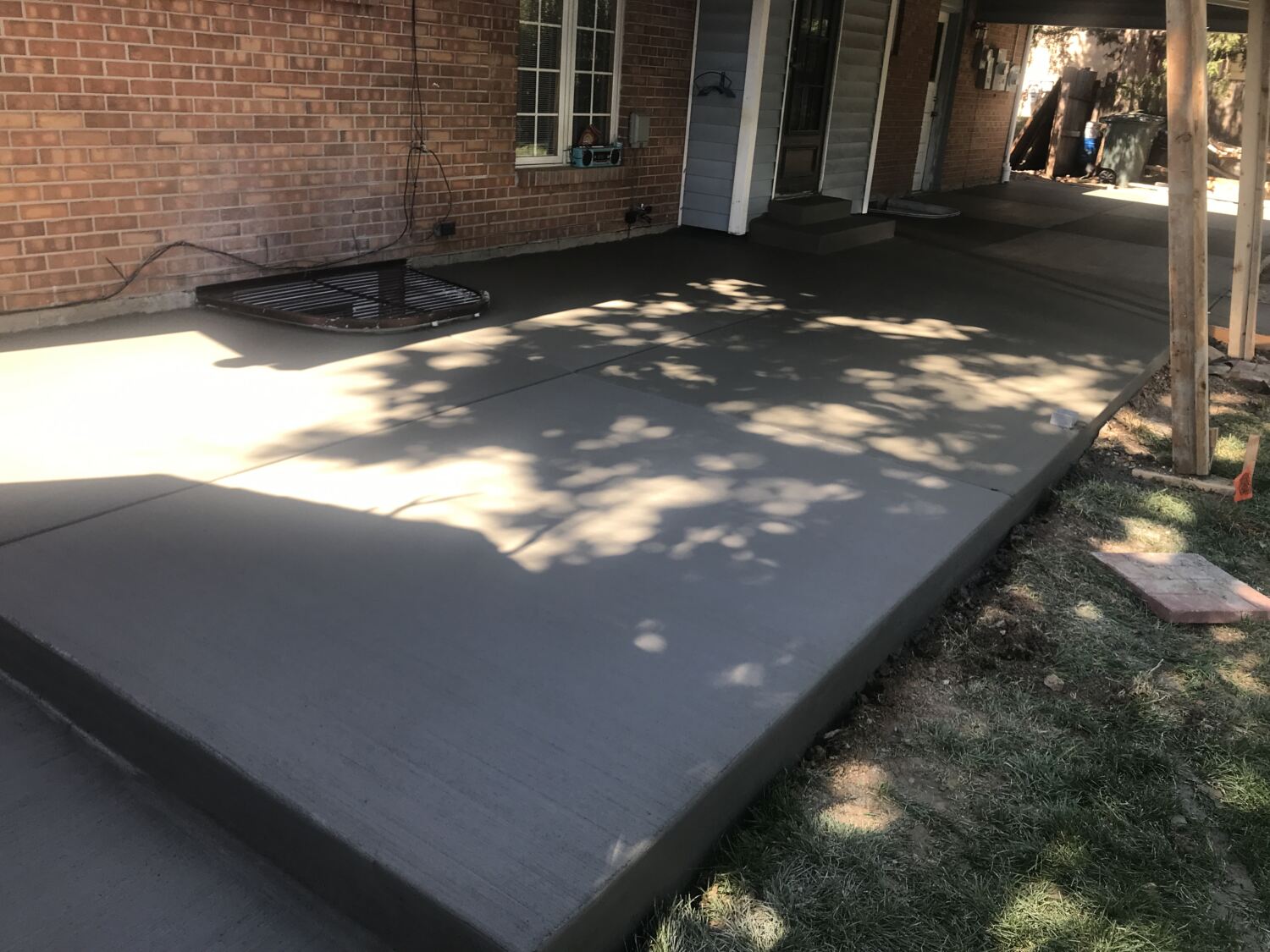 To replace this patio we installed temporary support structures so we could remove the existing posts to demo the concrete.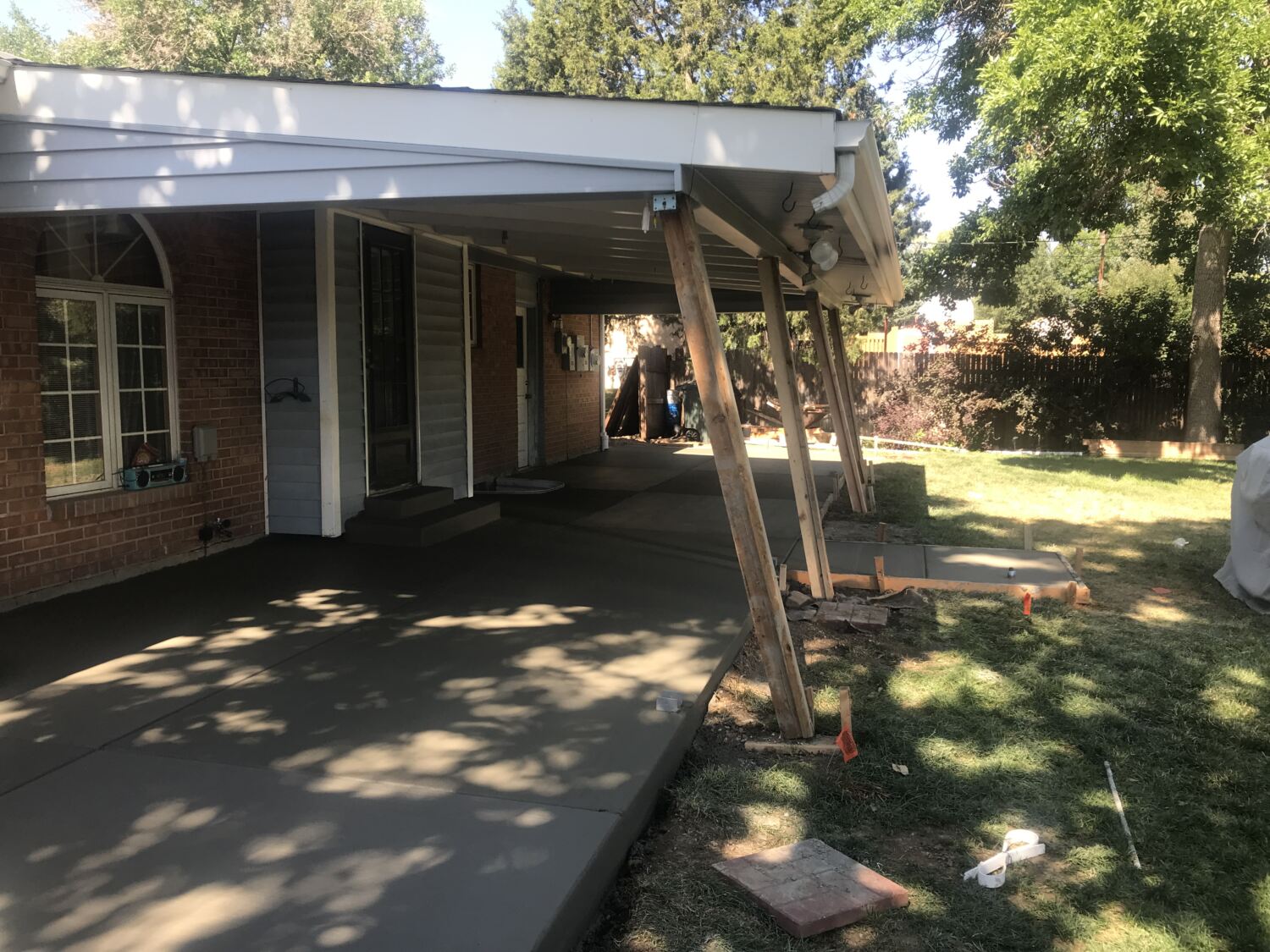 Another view of how the temporary supports enable us to completely demo and replace the old patio.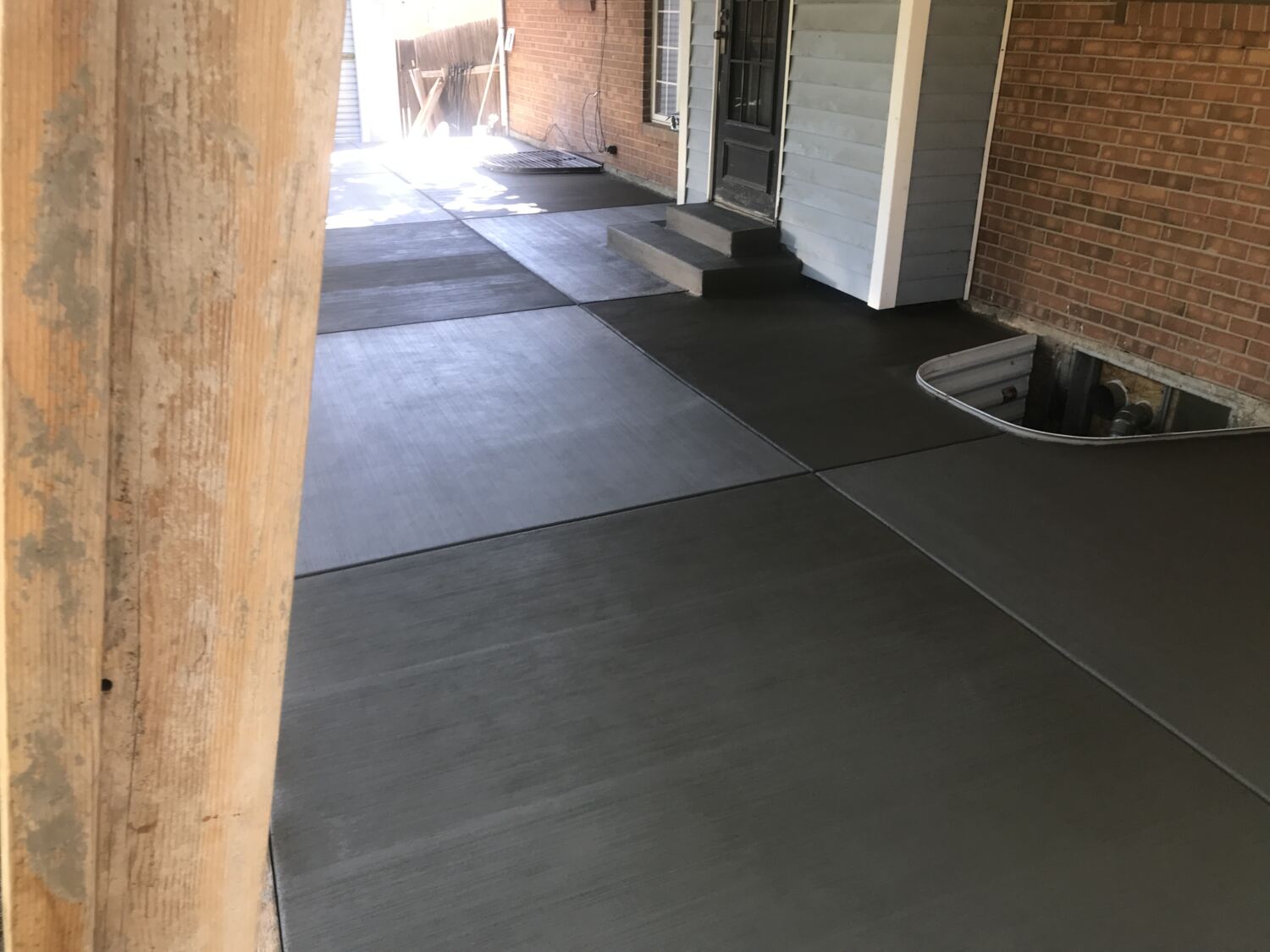 We also installed an egress window and poured the new patio slab around the new egress window wells.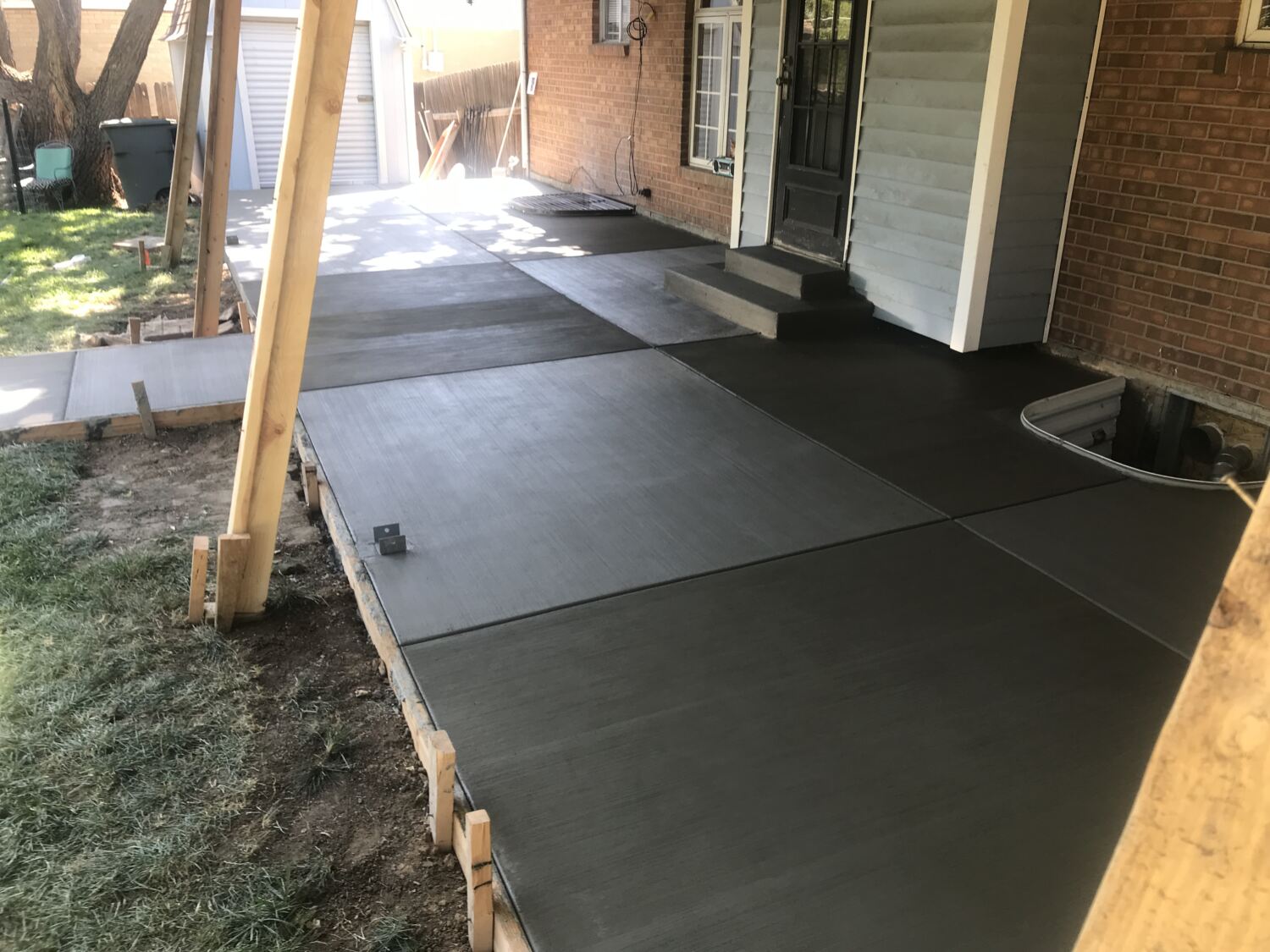 We added steps from the back door that connected nicely to the new patio slab.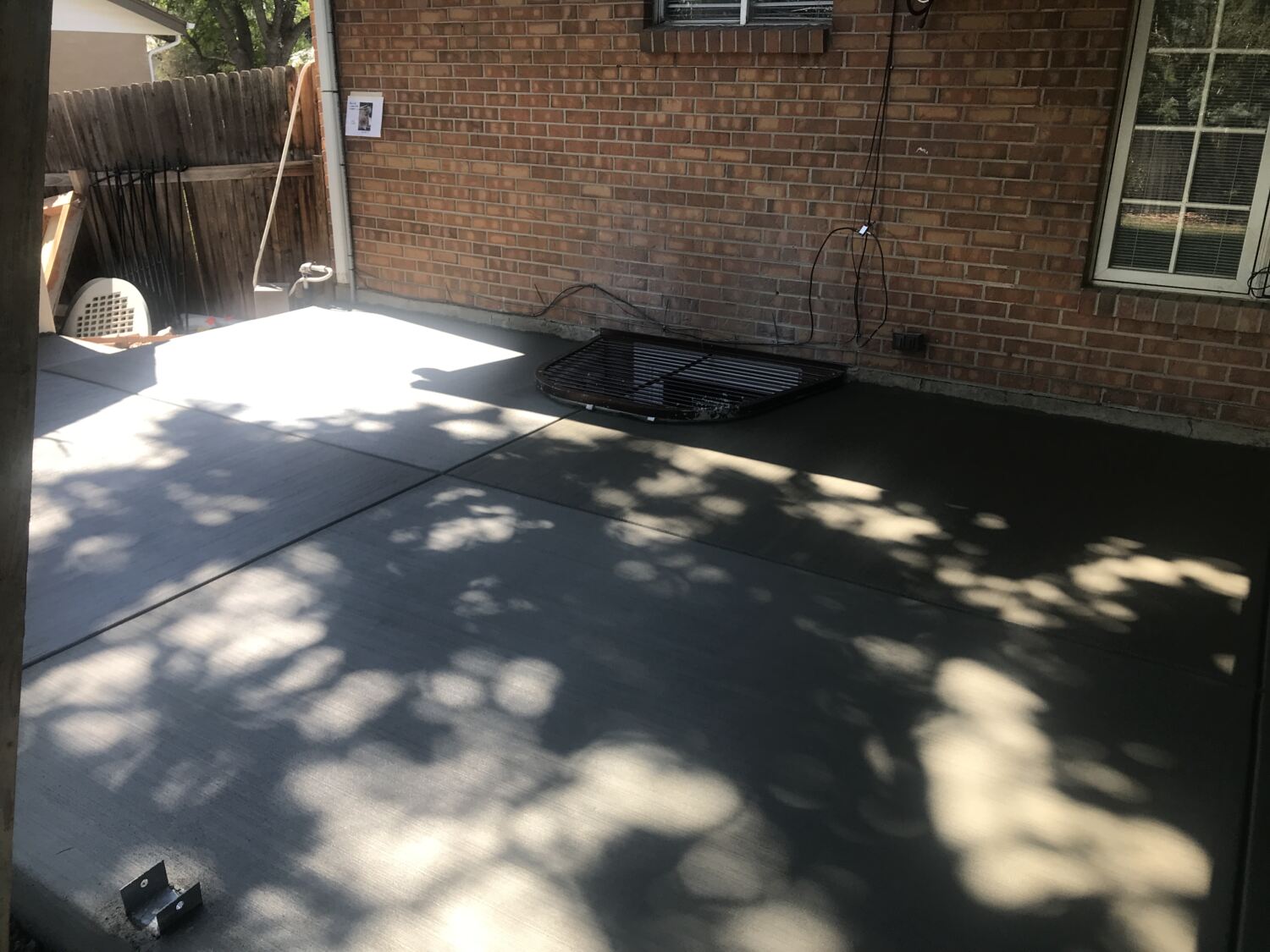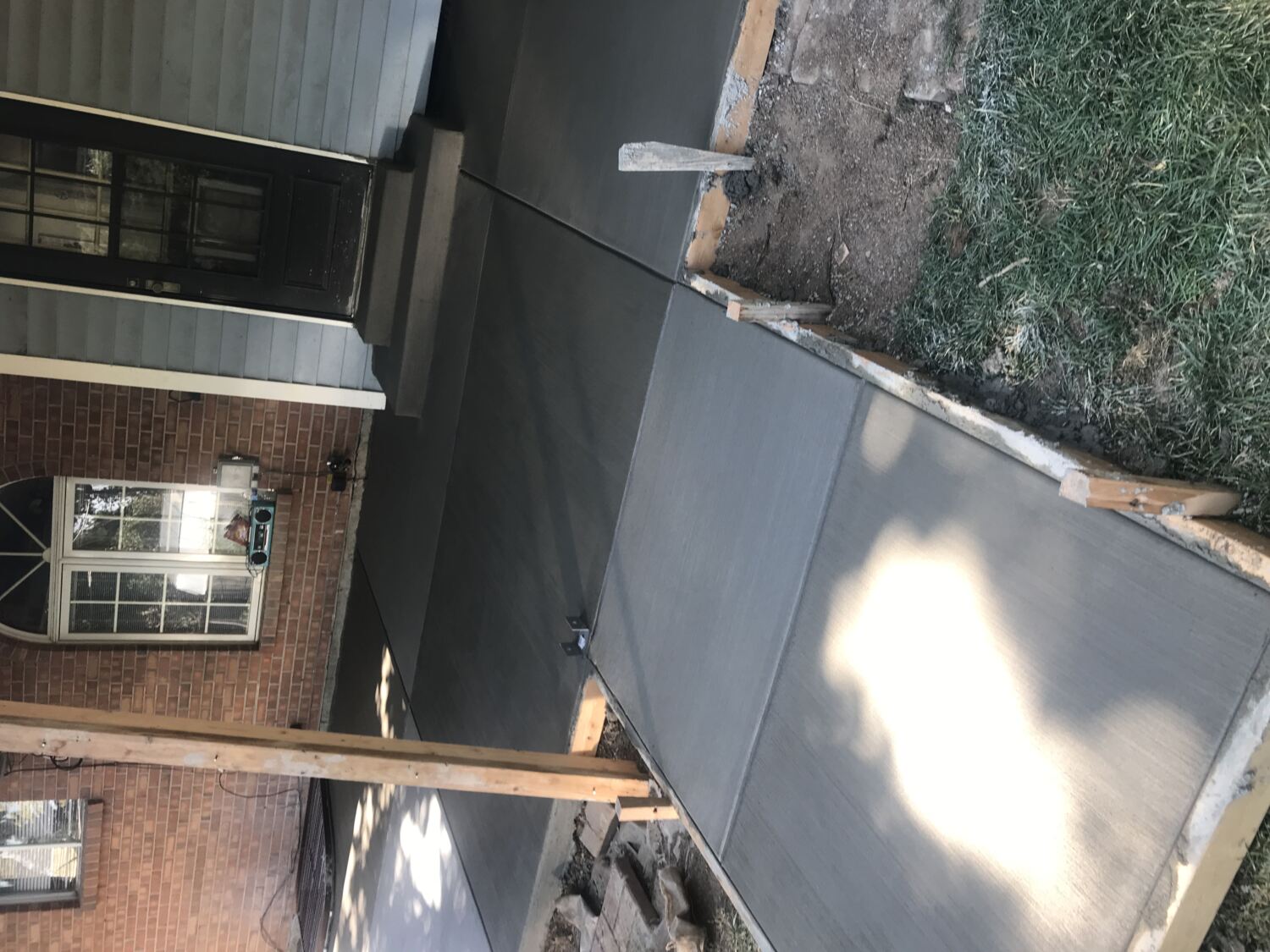 A small extension to the patio provided a special pad for a gas grill.
The porch project.  Rebuilding a porch from the ground up.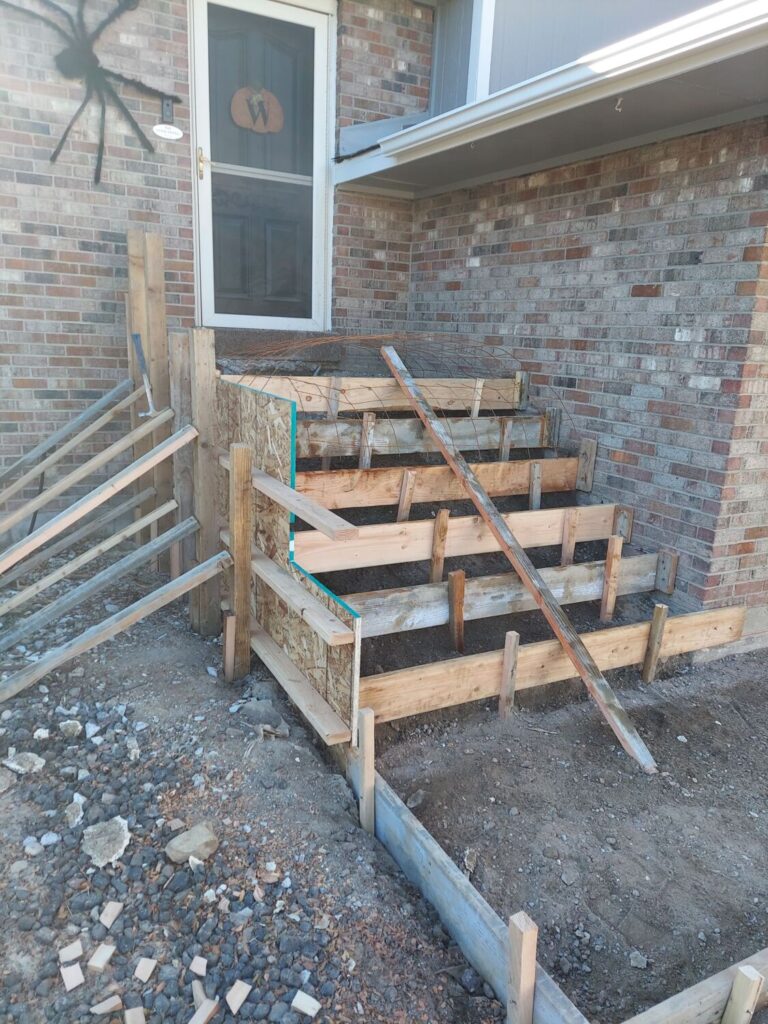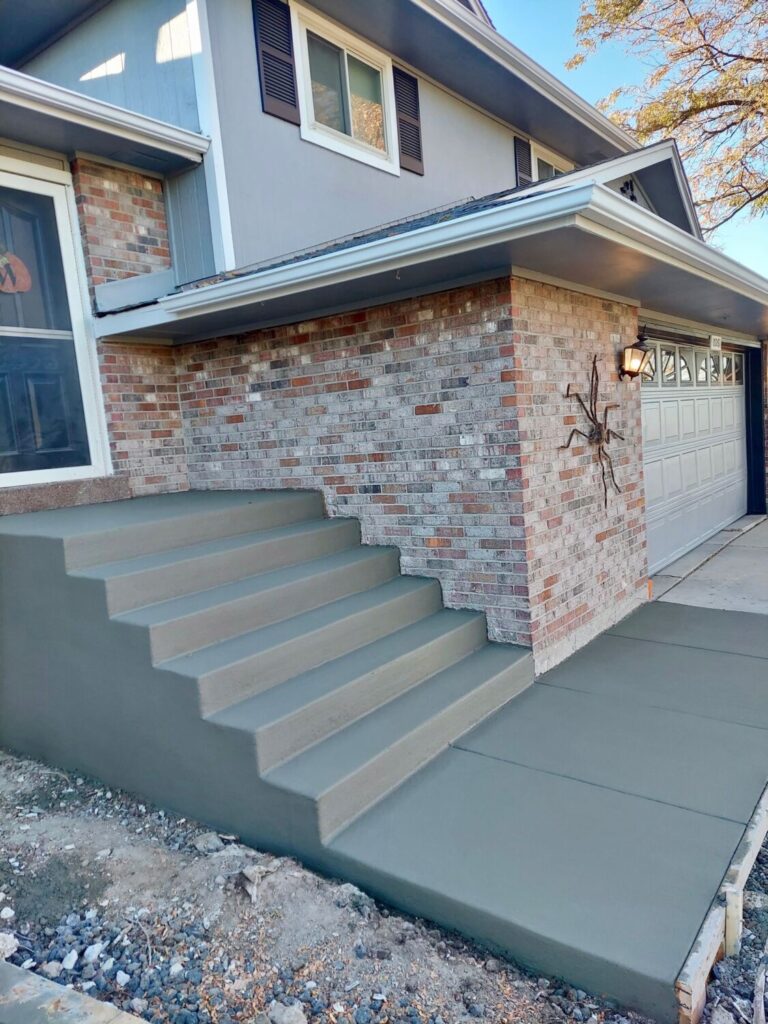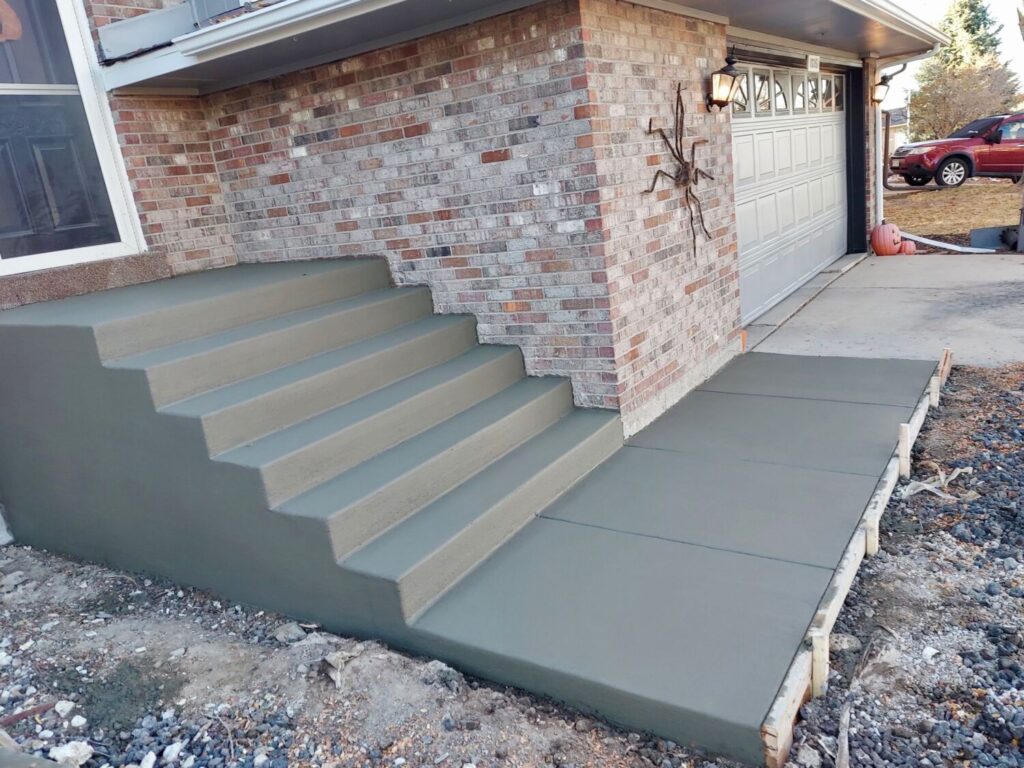 Quality reconstruction done right!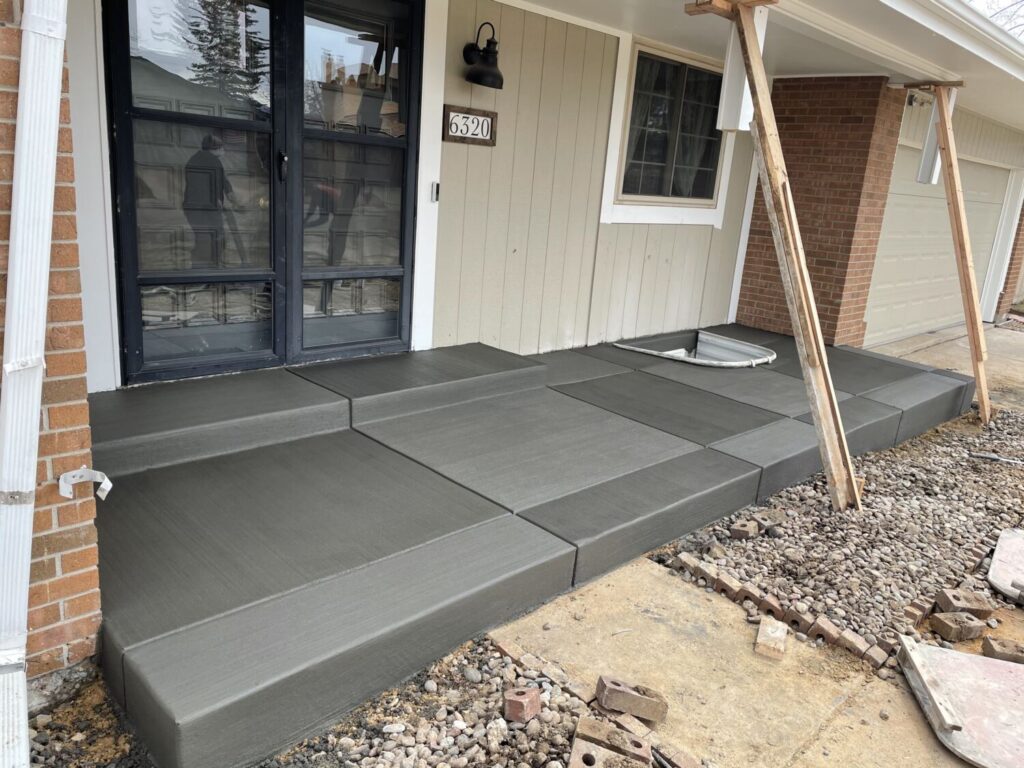 When we demo a concrete porch we add 'temp support' during the concrete replacement process.  See the angled 2×4's supporting the porch.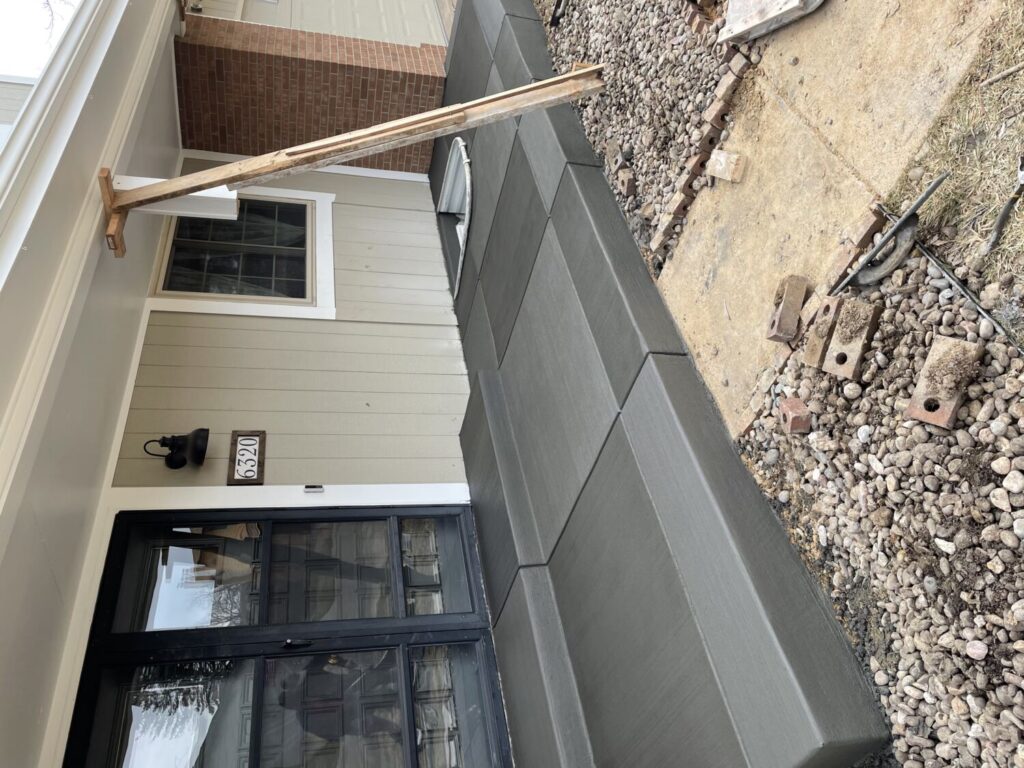 An example of a concrete porch poured around one of our new egress window installations.