Concrete Color Through and Through
We offer colored concrete for your project.  This is done by adding a high density powdered pigment to the concrete once it arrives on site.  We calculate the amount of pigment based on the number of yards of concrete for your project.  These boxes of powdered color are then added to the concrete truck / mixer prior to pouring.
The color chart below gives you an array of color options to choose from. You can see a hi rez version of this chart at CMH Hi-Rez-Ready-Mix-Colors.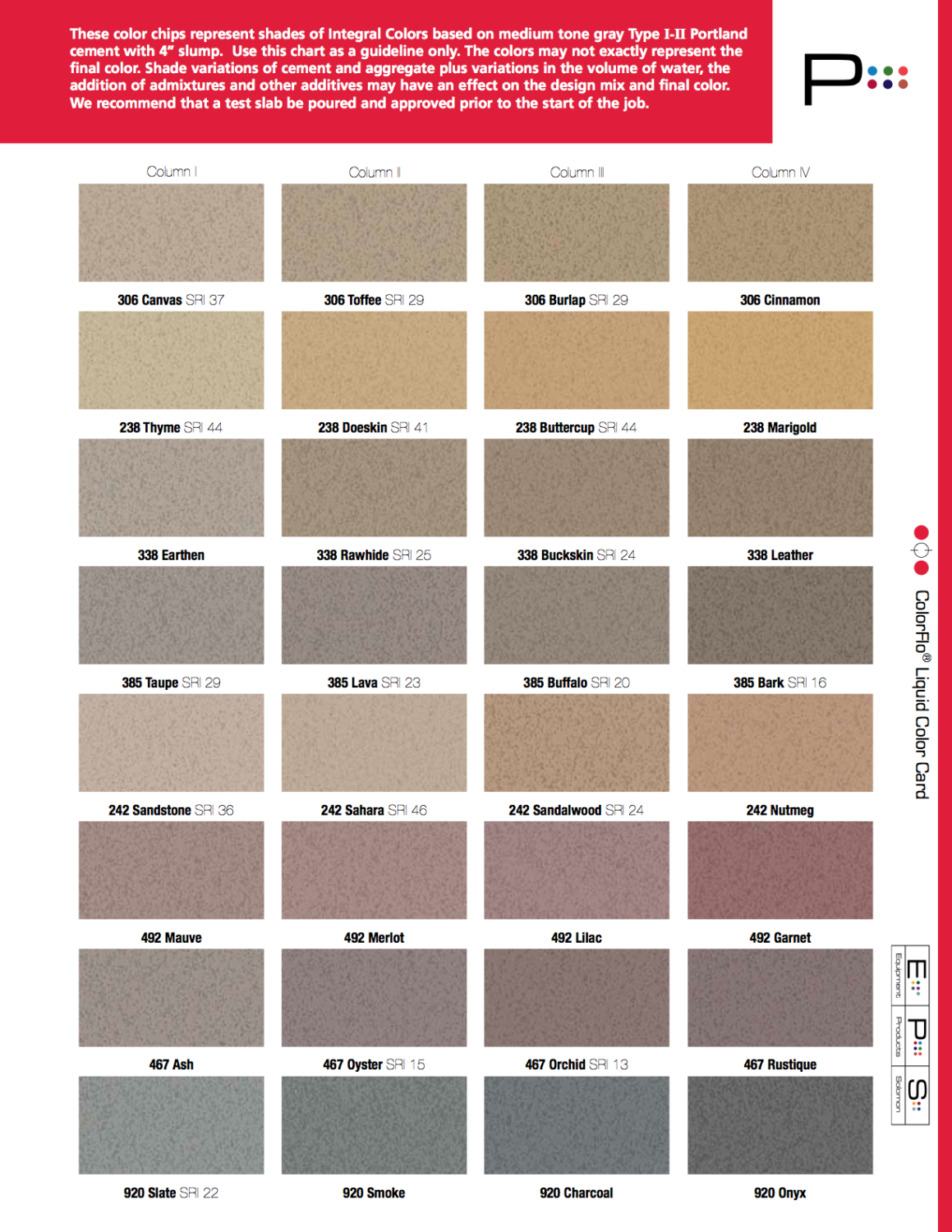 CLICK BELOW FOR A HI REZ CHART
Recent Color Concrete Projects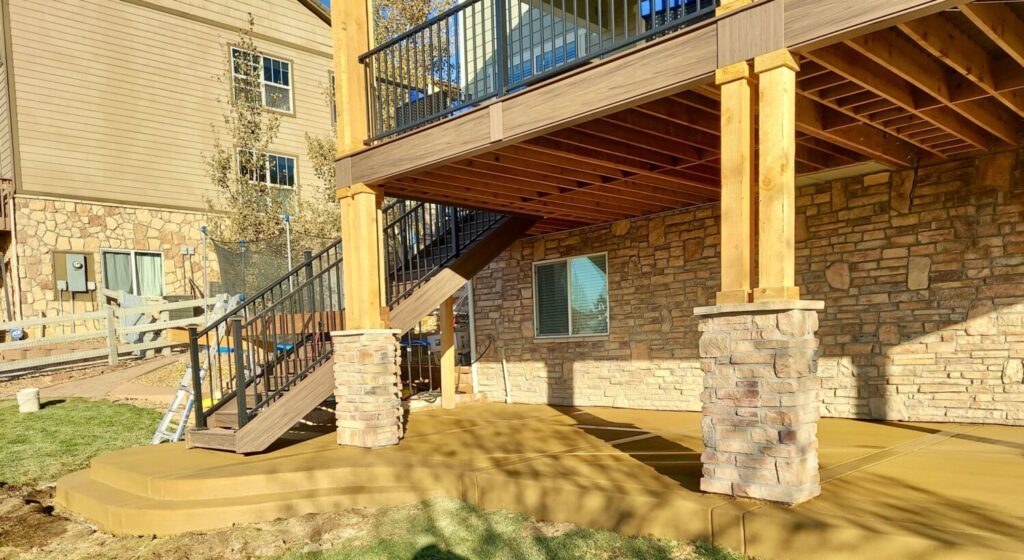 Stunning rich colors are best achieved by putting the dye into the concrete so the color runs throughout the slab.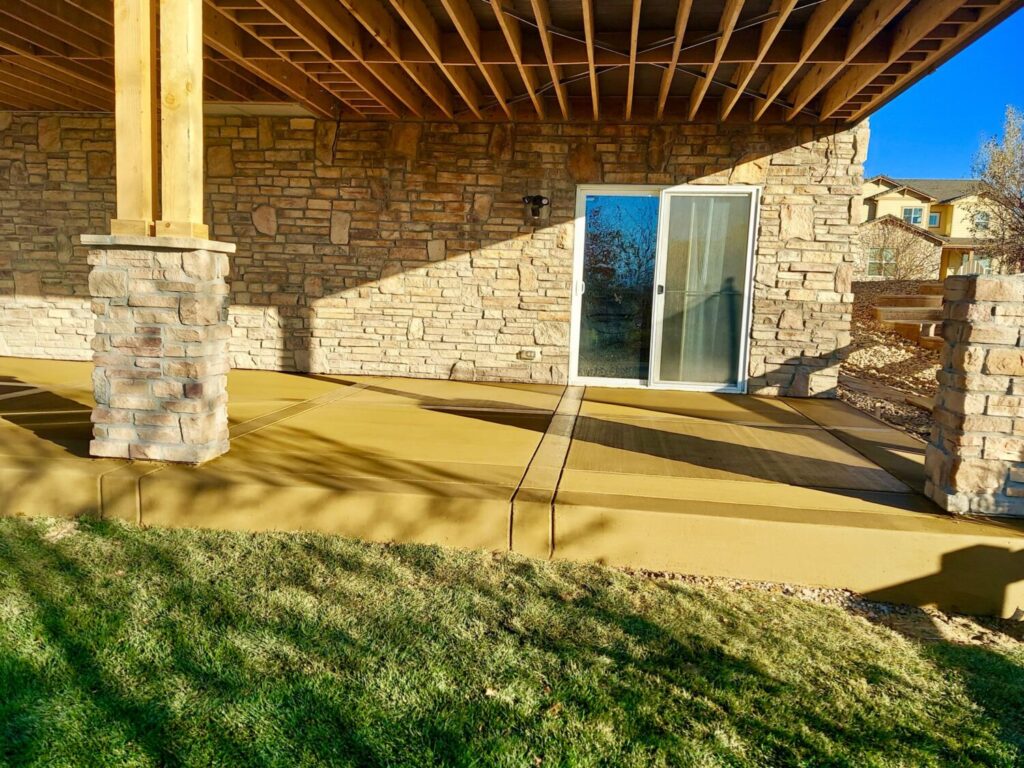 The color through and through is particularly important when there are extreme weather elements or the area will see a lot of traffic.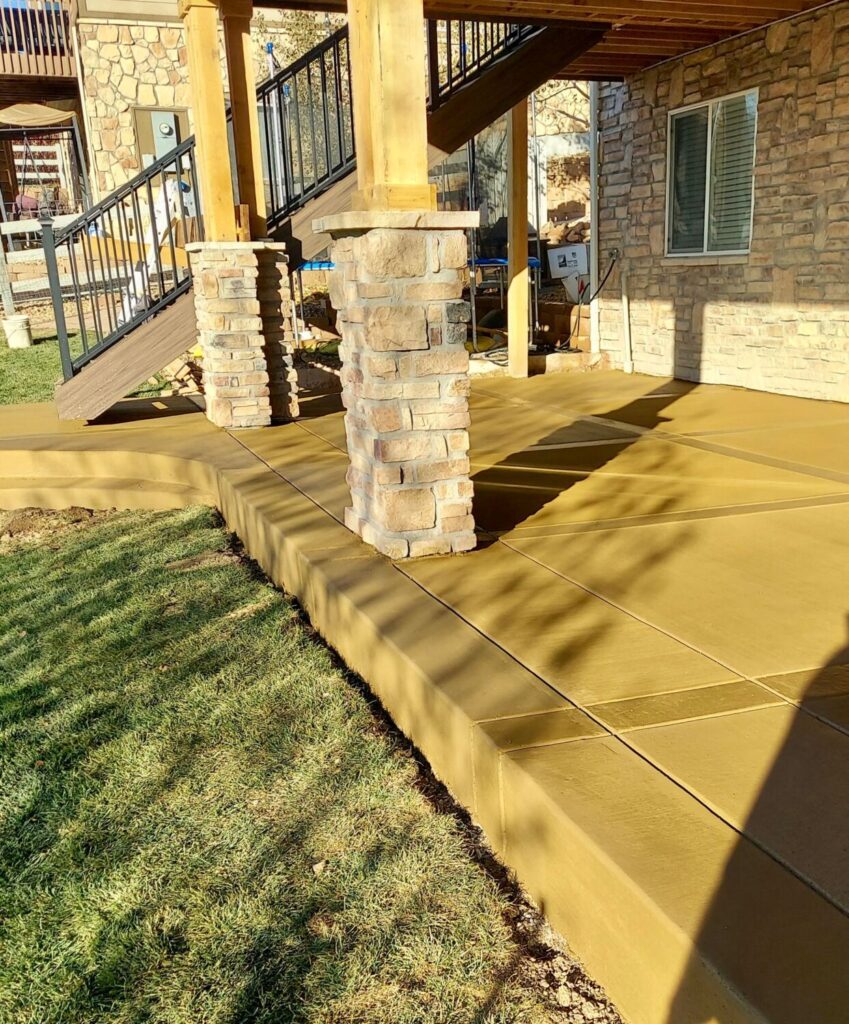 Unlike acid stain concrete, the dyed concrete retains a consistent color through the years.