Concrete Color Through and Through
We offer color concrete for your project.  This is done by adding a powdered pigment to the concrete once it arrives on site.  We calculate the amount of pigment based on the number of yards of concrete for your project.  These boxes of powdered color are then added to the concrete truck / mixer prior to pouring.
The color chart below gives you an array of color options to choose from.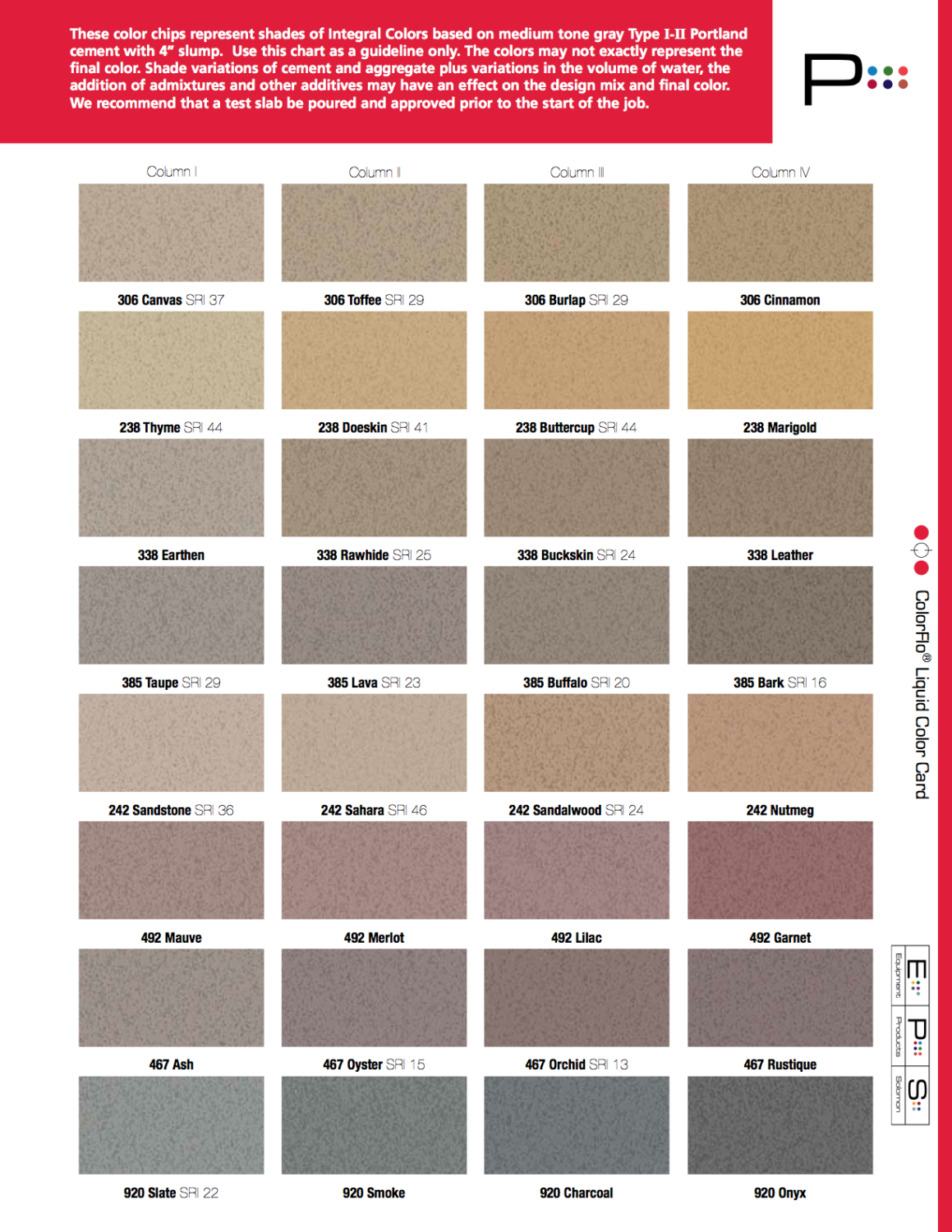 CLICK BELOW FOR A HI REZ CHART
CMH Solomon-Colors-Ready-Mix-Colors